FAMILY CELEBRATION GUIDE LINKS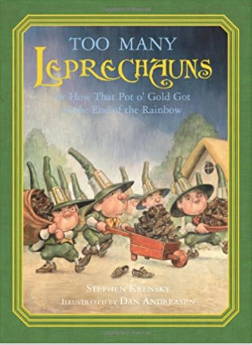 Author: Stephen Krensky
Illustrator: Dan Andreasen
Best For: All ages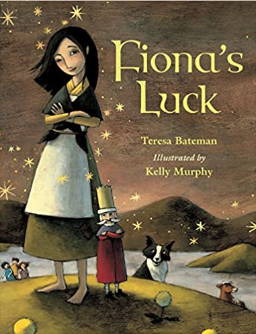 Author: Teresa Bateman
Illustrator: Kelly Murphy
Best For: All ages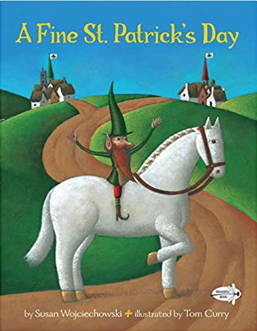 Author: Susan Wojciechowski
Illustrator: Tom Curry
Best For: All ages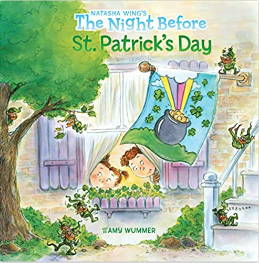 THE NIGHT BEFORE ST. PATRICK'S DAY
Author: Natasha Wing
Illustrator: Amy Wummer
Best For: All ages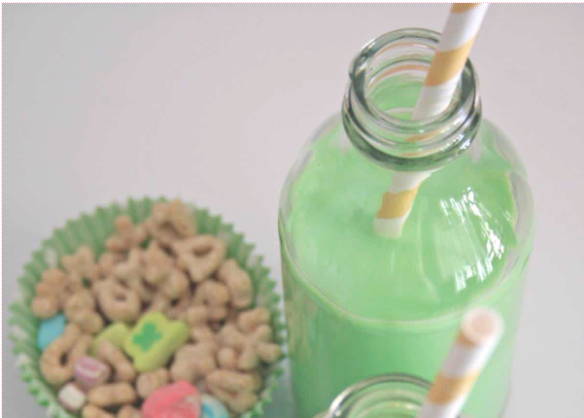 LUCKY CHARMS & GREEN MILK
t really doesn't get simpler than cereal and milk. Add a few drops of food dye to make it a little luckier.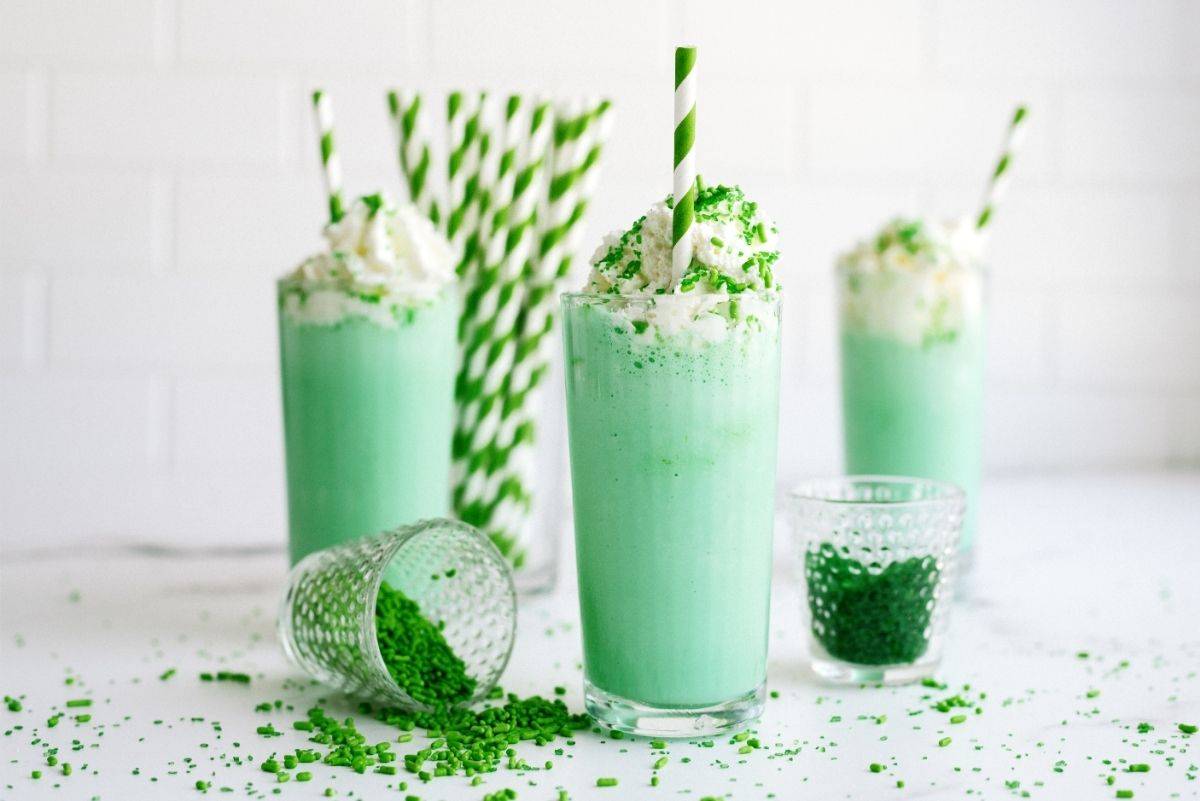 The Six Sisters' Stuff has the best copycat McDonald's recipe for the classic Shamrock Shake. Of course, if you're pressed for time you can always just grab them from Mcdonald's!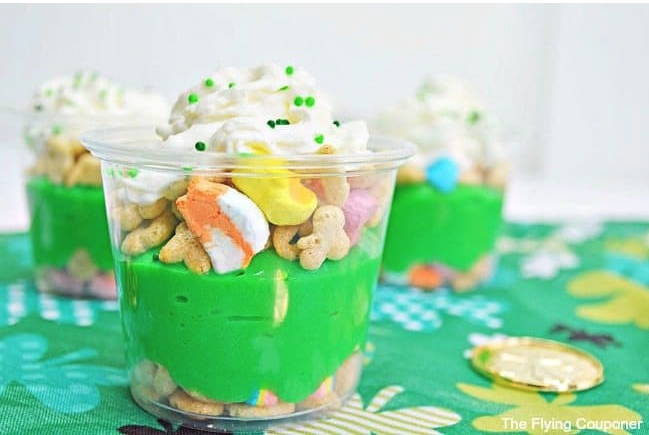 ST. PATRICK'S DAY PUDDING

The Flying Couponer created this simple St. Patrick's Day Pudding recipe. Just layer green-dyed pudding, Lucky Charms, whipped cream, and sprinkles!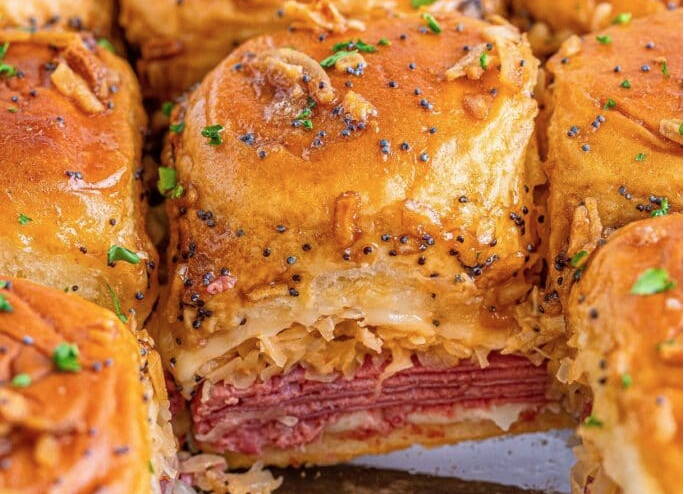 While there is much debate on whether Reubens are German or Jewish, we can all agree that the American-Irish have dibs on corn beef. I have made these several times in the past and they are always a hit!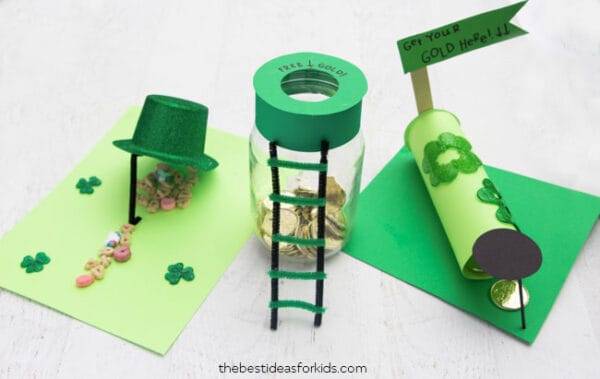 Use shoe boxes and craft supplies or simply make traps out of LEGO or DUPLO. Grab some pretend gold coins from the Dollar Store and swap them out for chocolate coins in the morning. If you want to make it more elaborate make sure the Leprechaun leaves a mess! I sprinkle Rainbow Confetti trails (always leading to a cracked open window) and tip over a chair.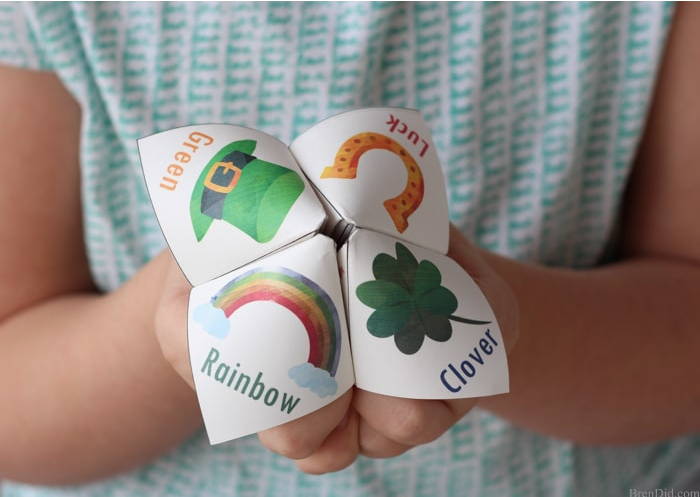 ST. PATRICK'S DAY JOKE TELLER

Print, cut and fold this free St. Patrick's Day Joke Teller designed by Brendid Blog for your kids! Then spend time together telling jokes.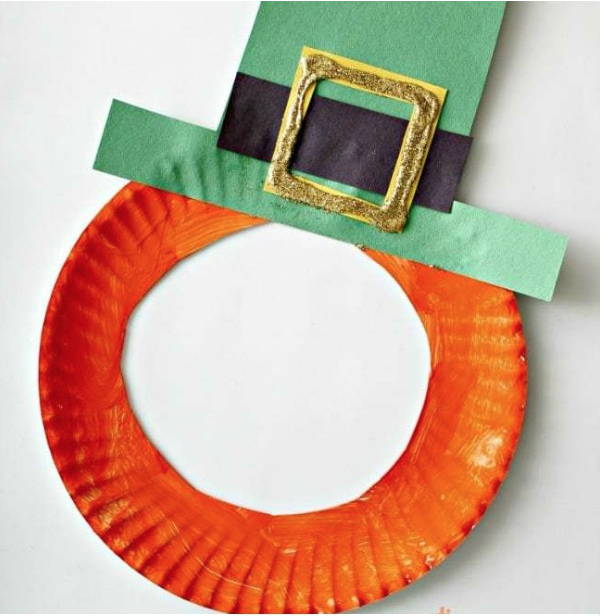 We made these easy masks in previous years, they make great props to grab a quick photo of your kids! Simply Today Life has a great tutorial on how to make these cute masks.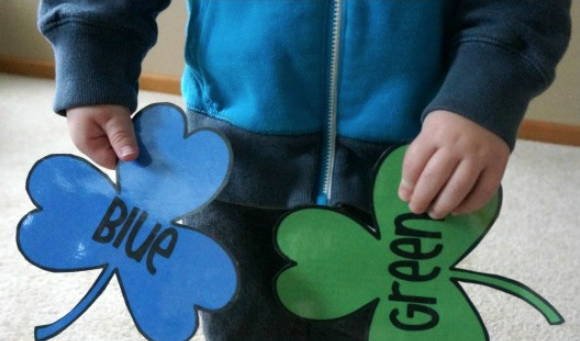 This game created by Pink Oatmeal is perfect for big and little kids alike, especially great to get some energy out! Each team runs a relay race to collect all the colored clovers. Once your team has all the colored shamrocks, you must arrange them in rainbow order. The first team to finish wins!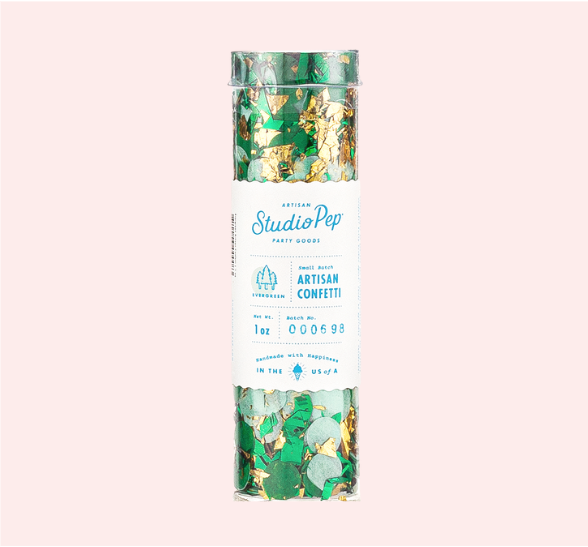 Brand: Studio Pep
Size Options: 1/4 ounce, 1 ounce, 8 cups
Details: hand-pressed, 3/4 inch tissue paper circles, mylar gold and green flecks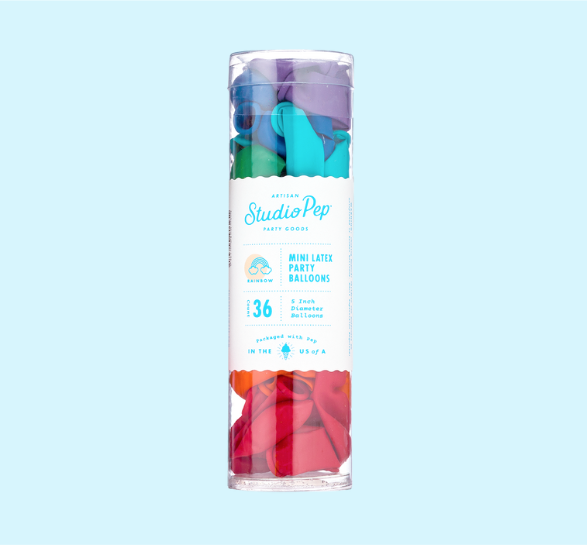 Brand: Studio Pep
Size: 36
Details: 5-inch, latex balloons in the colors of the rainbow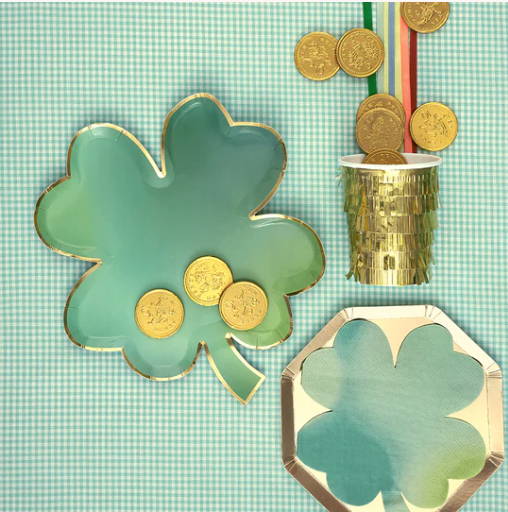 Brand: Meri Meri
Size: dinner plates, cocktail napkins, 9 ounce cups
Details: pack of 8 plates, pack of 20 napkins, pack of 8 cups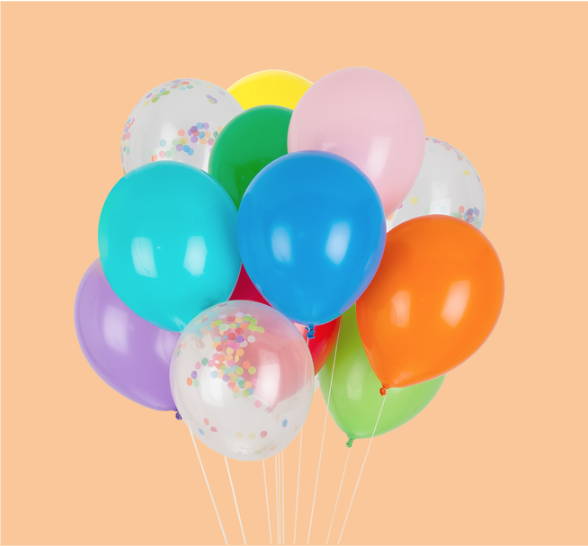 Brand: Studio Pep
Size: 12 balloons (includes 3 confetti balloons)
Details: 11-inch, latex balloons in the colors of the rainbow
Brand: Studio Pep
Size: Creates a 6-foot balloon garland
Details: Combination of 9-inch, 11-inch, and 16-inch latex balloons + 6 confetti balloons