FAMILY CELEBRATION GUIDE LINKS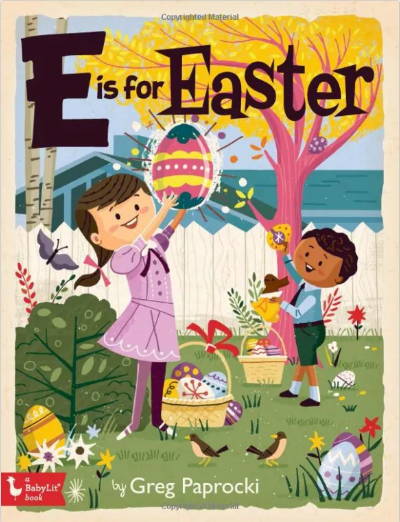 Author: Greg Paprocki
Illustrator: Greg Paprocki
Best For: All ages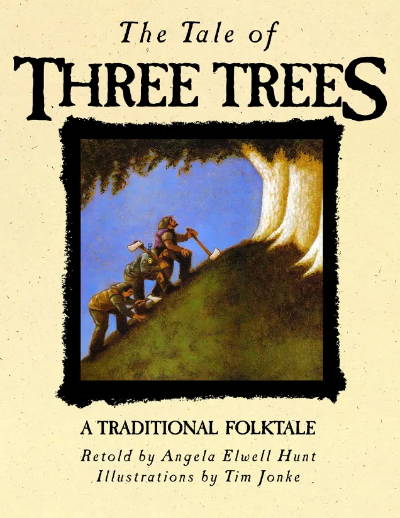 Author: Angela Elwell Hunt
Illustrator: Tim Jonke
Best For: 5+
THE GARDEN, THE CURTAIN AND THE CROSS
Author: Carl Leferton
Illustrator: Catalina Echeverri
Best For: All ages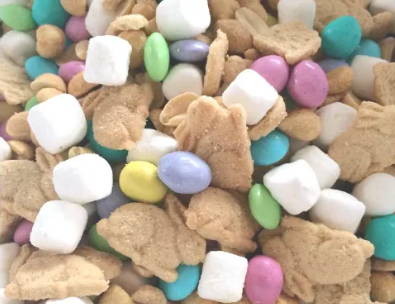 It really doesn't get simpler than mixing a few tasty ingredients! This is a great snack throughout hoy week or for kids to munch on while waiting for dinner.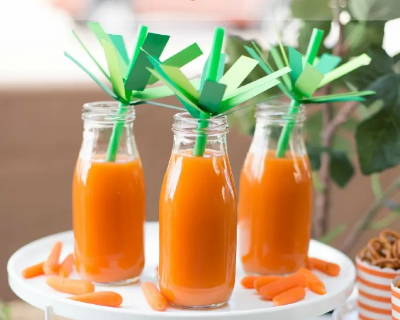 Make these adorable carrot top straws and use them with your favorite orange-colored drink.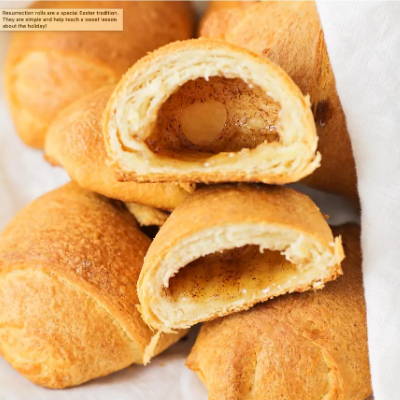 This recipe is a beautiful way to demonstrate Jesus' burial and resurrection. Roll a marshmallow in a sugar cinnamon mix, wrap it in the dough, bake, and open up to see Jesus' body is no longer in the tomb!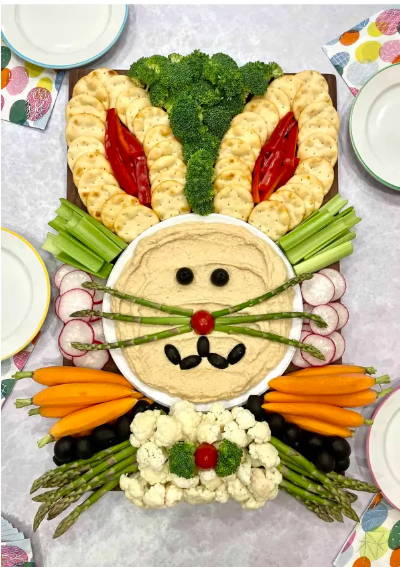 How adorable is this snack board? I love having a snack board out for people to munch on while waiting for our Easter dinner.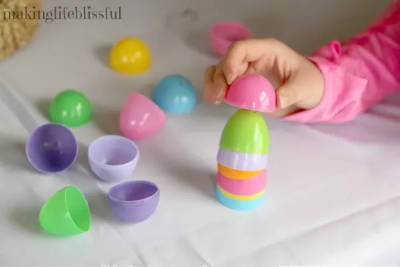 All you need are plastic eggs for this game. Start a timer for one minute and see who can build the tallest tower of eggs!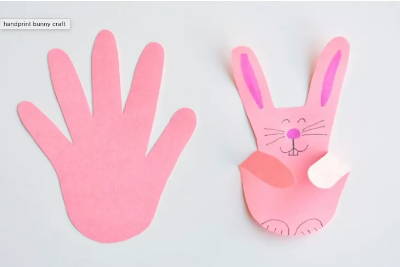 This craft is simple and versatile. Add popsicle sticks to turn your bunnies into puppets, have your kids draw a scene on a piece of paper and glue your bunnies on, or punch holes in the ear and create a family handprint bunny banner!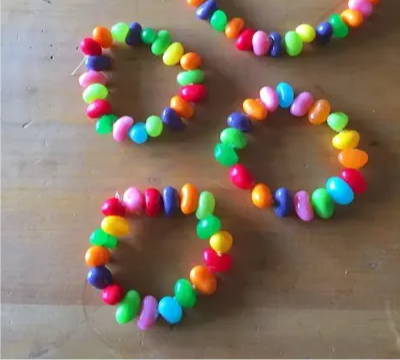 This fun combination of treat and craft will keep little hands busy as they create their very own jelly bean jewelry!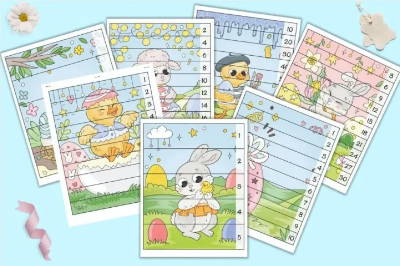 EASTER BASKET PUZZLE SCAVENGER HUNT

Print out a free puzzle and write the location of your children's Easter baskets on the back. Cut up the puzzle and place each piece into an egg. Hide the eggs. Have your kids find the eggs, assemble the puzzle, and get their clue where the baskets are hidden!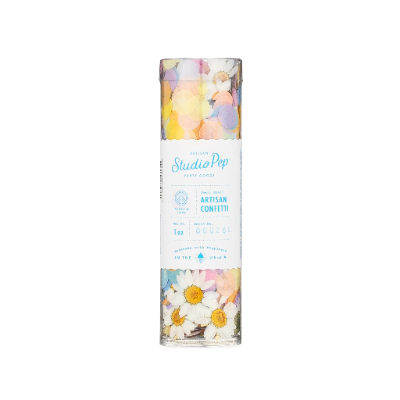 Brand: Studio Pep
Size Options: 1/4 ounce, 1 ounce, 16 cups
Details: hand-pressed, sustainably-sourced tissue paper, real dried daisies
OH HAPPY DAY PARTY PENNANT

Brand: Cami Monet
Size: 10 x 5 inches
Details: made of 120 lb. luxe watercolor texture paper with original watercolor illustration
Brand: Be A Heart
Size: dinner plates, napkins, 8-ounce cups, paper straws
Details: pack of 8 plates, pack of 20 napkins, pack of 8 cups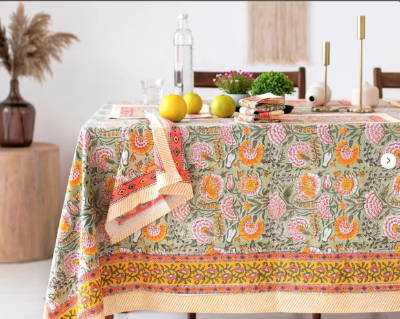 FLORAL INDIAN HANDBLOCK TABLECLOTH

Brand: The Pink Soiree
Size: available for 6 to 16 seater tables
Details: rectangle, 100% cotton, hand block printed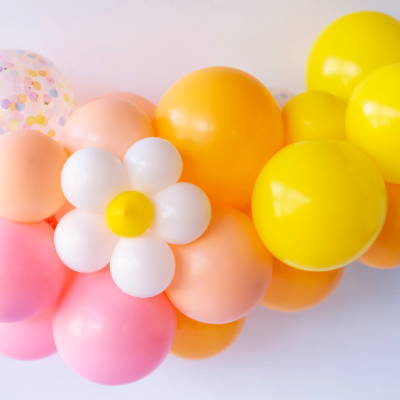 Brand: Studio Pep
Size: Creates 5 daisies
Details: 5 inch, latex balloons