Spring at the Silos
WE ARE THRILLED TO ANNOUNCE THAT WE WERE INVITED TO PARTICIPATE AT SPRING AT THE SILOS
---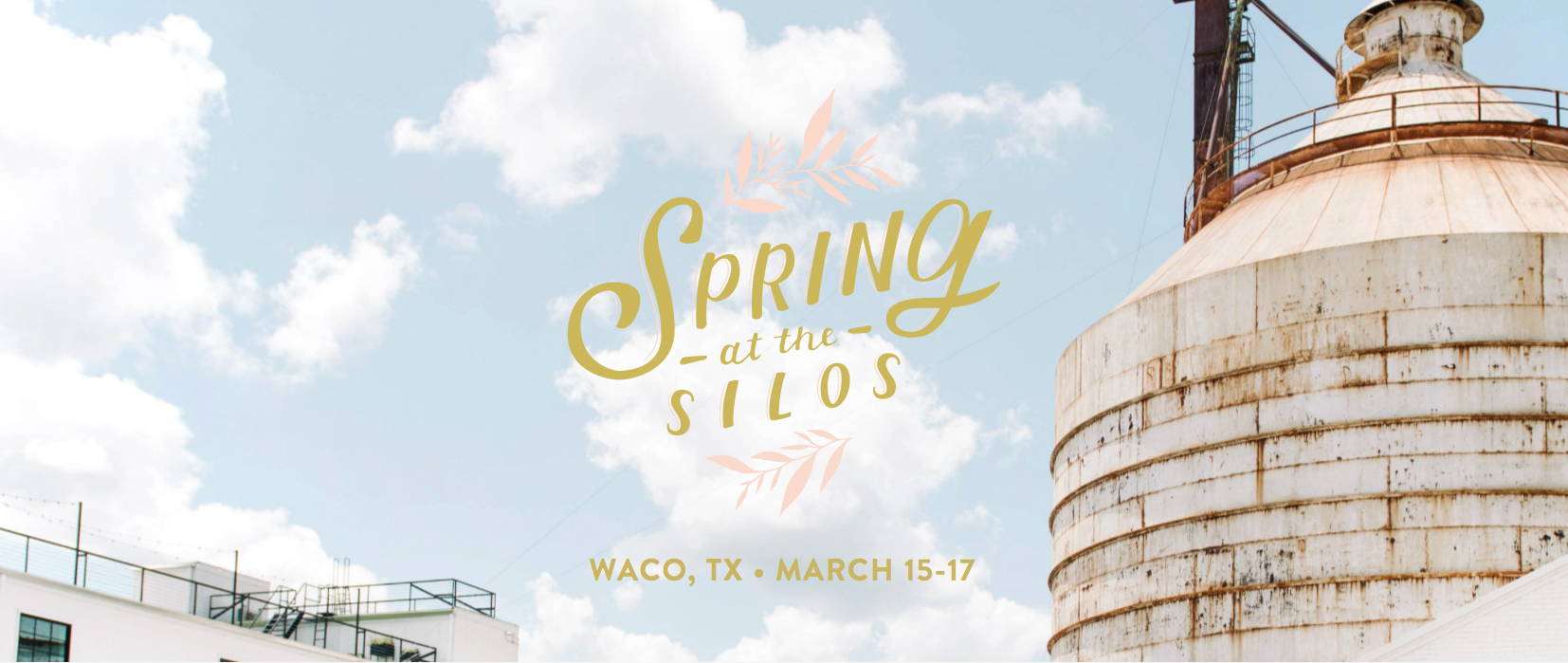 Every year Magnolia Market handpicks artisan vendors from around the country to participate in their Spring at the Silos event. This year we were one of those artisan vendors and we are so excited to bring Studio Pep to Waco, Texas!
We will be there from March 15 - 17 along with 59 other vendors, food trucks and +50,000 guests. We would love to see you there and meet you #irl.
Head to Magnolia's Spring at the Silos informational page to find out all the details and tips & tricks about your visit!

We've already posted lots of behind the scenes of packing, inventory set up and products that will be at Spring at the Silos! Follow along on our Instgram to experience this amazing journey with us!
---
sn741138@gmail.com
SPORTSTOTO7.COM
https://www.google.tn/url?sa=t&url=https://www.liveinternet.ru/users/sn741138/post493582676/
https://www.google.sn/url?sa=t&url=https://www.liveinternet.ru/users/sn741138/post493582676/
https://www.google.sk/url?sa=t&url=https://www.liveinternet.ru/users/sn741138/post493582676/
https://www.google.si/url?sa=t&url=https://www.liveinternet.ru/users/sn741138/post493582676/
https://www.google.sh/url?sa=t&url=https://www.liveinternet.ru/users/sn741138/post493582676/
https://www.google.se/url?sa=t&url=https://www.liveinternet.ru/users/sn741138/post493582676/
https://www.google.rw/url?sa=t&url=https://www.liveinternet.ru/users/sn741138/post493582676/
https://www.google.ru/url?sa=t&url=https://www.liveinternet.ru/users/sn741138/post493582676/
https://www.google.rs/url?sa=t&url=https://www.liveinternet.ru/users/sn741138/post493582676/
https://www.google.ro/url?sa=t&url=https://www.liveinternet.ru/users/sn741138/post493582676/
https://www.google.pt/url?sa=t&url=https://www.liveinternet.ru/users/sn741138/post493582676/
https://www.google.ps/url?sa=t&url=https://www.liveinternet.ru/users/sn741138/post493582676/
https://www.google.pl/url?sa=t&url=https://www.liveinternet.ru/users/sn741138/post493582676/
https://www.google.no/url?sa=t&url=https://www.liveinternet.ru/users/sn741138/post493582676/
https://www.google.nl/url?sa=t&url=https://www.liveinternet.ru/users/sn741138/post493582676/
https://www.google.mw/url?sa=t&url=https://www.liveinternet.ru/users/sn741138/post493582676/
https://www.google.mv/url?sa=t&url=https://www.liveinternet.ru/users/sn741138/post493582676/
https://www.google.mu/url?sa=t&url=https://www.liveinternet.ru/users/sn741138/post493582676/
https://www.google.ms/url?sa=t&url=https://www.liveinternet.ru/users/sn741138/post493582676/
https://www.google.mn/url?sa=t&url=https://www.liveinternet.ru/users/sn741138/post493582676/
https://www.google.mk/url?sa=t&url=https://www.liveinternet.ru/users/sn741138/post493582676/
https://www.google.mg/url?sa=t&url=https://www.liveinternet.ru/users/sn741138/post493582676/
https://www.google.me/url?sa=t&url=https://www.liveinternet.ru/users/sn741138/post493582676/
https://www.google.md/url?sa=t&url=https://www.liveinternet.ru/users/sn741138/post493582676/
https://www.google.lv/url?sa=t&url=https://www.liveinternet.ru/users/sn741138/post493582676/
https://www.google.lu/url?sa=t&url=https://www.liveinternet.ru/users/sn741138/post493582676/
https://www.google.lt/url?sa=t&url=https://www.liveinternet.ru/users/sn741138/post493582676/
https://www.google.lk/url?sa=t&url=https://www.liveinternet.ru/users/sn741138/post493582676/
https://www.google.li/url?sa=t&url=https://www.liveinternet.ru/users/sn741138/post493582676/
https://www.google.la/url?sa=t&url=https://www.liveinternet.ru/users/sn741138/post493582676/
https://www.google.kz/url?sa=t&url=https://www.liveinternet.ru/users/sn741138/post493582676/
https://www.google.kg/url?sa=t&url=https://www.liveinternet.ru/users/sn741138/post493582676/
https://www.google.jo/url?sa=t&url=https://www.liveinternet.ru/users/sn741138/post493582676/
https://www.google.je/url?sa=t&url=https://www.liveinternet.ru/users/sn741138/post493582676/
https://www.google.it/url?sa=t&url=https://www.liveinternet.ru/users/sn741138/post493582676/
https://www.google.is/url?sa=t&url=https://www.liveinternet.ru/users/sn741138/post493582676/
https://www.google.iq/url?sa=t&url=https://www.liveinternet.ru/users/sn741138/post493582676/
https://www.google.ie/url?sa=t&url=https://www.liveinternet.ru/users/sn741138/post493582676/
https://www.google.hu/url?sa=t&url=https://www.liveinternet.ru/users/sn741138/post493582676/
https://www.google.ht/url?sa=t&url=https://www.liveinternet.ru/users/sn741138/post493582676/
https://www.google.hr/url?sa=t&url=https://www.liveinternet.ru/users/sn741138/post493582676/
https://www.google.hn/url?sa=t&url=https://www.liveinternet.ru/users/sn741138/post493582676/
https://www.google.gr/url?sa=t&url=https://www.liveinternet.ru/users/sn741138/post493582676/
https://www.google.gp/url?sa=t&url=https://www.liveinternet.ru/users/sn741138/post493582676/
https://www.google.gm/url?sa=t&url=https://www.liveinternet.ru/users/sn741138/post493582676/
https://www.google.gl/url?sa=t&url=https://www.liveinternet.ru/users/sn741138/post493582676/
https://www.google.gg/url?sa=t&url=https://www.liveinternet.ru/users/sn741138/post493582676/
https://www.google.ge/url?sa=t&url=https://www.liveinternet.ru/users/sn741138/post493582676/
https://www.google.fr/url?sa=t&url=https://www.liveinternet.ru/users/sn741138/post493582676/
https://www.google.fm/url?sa=t&url=https://www.liveinternet.ru/users/sn741138/post493582676/
https://www.google.fi/url?sa=t&url=https://www.liveinternet.ru/users/sn741138/post493582676/
https://www.google.es/url?sa=t&url=https://www.liveinternet.ru/users/sn741138/post493582676/
https://www.google.ee/url?sa=t&url=https://www.liveinternet.ru/users/sn741138/post493582676/
https://www.google.dz/url?sa=t&url=https://www.liveinternet.ru/users/sn741138/post493582676/
https://www.google.dk/url?sa=t&url=https://www.liveinternet.ru/users/sn741138/post493582676/
https://www.google.dj/url?sa=t&url=https://www.liveinternet.ru/users/sn741138/post493582676/
https://www.google.de/url?sa=t&url=https://www.liveinternet.ru/users/sn741138/post493582676/
https://www.google.cz/url?sa=t&url=https://www.liveinternet.ru/users/sn741138/post493582676/
https://www.google.com/url?sa=t&url=https://www.liveinternet.ru/users/sn741138/post493582676/
https://www.google.com.vn/url?sa=t&url=https://www.liveinternet.ru/users/sn741138/post493582676/
https://www.google.com.uy/url?sa=t&url=https://www.liveinternet.ru/users/sn741138/post493582676/
https://www.google.com.ua/url?sa=t&url=https://www.liveinternet.ru/users/sn741138/post493582676/
https://www.google.com.tw/url?sa=t&url=https://www.liveinternet.ru/users/sn741138/post493582676/
https://www.google.com.tr/url?sa=t&url=https://www.liveinternet.ru/users/sn741138/post493582676/
https://www.google.com.sv/url?sa=t&url=https://www.liveinternet.ru/users/sn741138/post493582676/
https://www.google.com.sg/url?sa=t&url=https://www.liveinternet.ru/users/sn741138/post493582676/
https://www.google.com.sa/url?sa=t&url=https://www.liveinternet.ru/users/sn741138/post493582676/
https://www.google.com.qa/url?sa=t&url=https://www.liveinternet.ru/users/sn741138/post493582676/
https://www.google.com.py/url?sa=t&url=https://www.liveinternet.ru/users/sn741138/post493582676/
https://www.google.com.pr/url?sa=t&url=https://www.liveinternet.ru/users/sn741138/post493582676/
https://www.google.com.pk/url?sa=t&url=https://www.liveinternet.ru/users/sn741138/post493582676/
https://www.google.com.ph/url?sa=t&url=https://www.liveinternet.ru/users/sn741138/post493582676/
https://www.google.com.pe/url?sa=t&url=https://www.liveinternet.ru/users/sn741138/post493582676/
https://www.google.com.pa/url?sa=t&url=https://www.liveinternet.ru/users/sn741138/post493582676/
https://www.google.com.om/url?sa=t&url=https://www.liveinternet.ru/users/sn741138/post493582676/
https://www.google.com.ni/url?sa=t&url=https://www.liveinternet.ru/users/sn741138/post493582676/
https://www.google.com.ng/url?sa=t&url=https://www.liveinternet.ru/users/sn741138/post493582676/
https://www.google.com.na/url?sa=t&url=https://www.liveinternet.ru/users/sn741138/post493582676/
https://www.google.com.mz/url?sa=t&url=https://www.liveinternet.ru/users/sn741138/post493582676/
https://www.google.com.my/url?sa=t&url=https://www.liveinternet.ru/users/sn741138/post493582676/
https://www.google.com.mx/url?sa=t&url=https://www.liveinternet.ru/users/sn741138/post493582676/
https://www.google.com.mt/url?sa=t&url=https://www.liveinternet.ru/users/sn741138/post493582676/
https://www.google.com.ly/url?sa=t&url=https://www.liveinternet.ru/users/sn741138/post493582676/
https://www.google.com.lb/url?sa=t&url=https://www.liveinternet.ru/users/sn741138/post493582676/
https://www.google.com.kw/url?sa=t&url=https://www.liveinternet.ru/users/sn741138/post493582676/
https://www.google.com.kh/url?sa=t&url=https://www.liveinternet.ru/users/sn741138/post493582676/
https://www.google.com.jm/url?sa=t&url=https://www.liveinternet.ru/users/sn741138/post493582676/
https://www.google.com.hk/url?sa=t&url=https://www.liveinternet.ru/users/sn741138/post493582676/
https://www.google.com.gt/url?sa=t&url=https://www.liveinternet.ru/users/sn741138/post493582676/
https://www.google.com.gi/url?sa=t&url=https://www.liveinternet.ru/users/sn741138/post493582676/
https://www.google.com.gh/url?sa=t&url=https://www.liveinternet.ru/users/sn741138/post493582676/
https://www.google.com.fj/url?sa=t&url=https://www.liveinternet.ru/users/sn741138/post493582676/
https://www.google.com.et/url?sa=t&url=https://www.liveinternet.ru/users/sn741138/post493582676/
https://www.google.com.eg/url?sa=t&url=https://www.liveinternet.ru/users/sn741138/post493582676/
https://www.google.com.ec/url?sa=t&url=https://www.liveinternet.ru/users/sn741138/post493582676/
https://www.google.com.do/url?sa=t&url=https://www.liveinternet.ru/users/sn741138/post493582676/
https://www.google.com.cy/url?sa=t&url=https://www.liveinternet.ru/users/sn741138/post493582676/
https://www.google.com.cu/url?sa=t&url=https://www.liveinternet.ru/users/sn741138/post493582676/
https://www.google.com.co/url?sa=t&url=https://www.liveinternet.ru/users/sn741138/post493582676/
https://www.google.com.bz/url?sa=t&url=https://www.liveinternet.ru/users/sn741138/post493582676/
https://www.google.com.br/url?sa=t&url=https://www.liveinternet.ru/users/sn741138/post493582676/
https://www.google.com.bo/url?sa=t&url=https://www.liveinternet.ru/users/sn741138/post493582676/
https://www.google.com.bn/url?sa=t&url=https://www.liveinternet.ru/users/sn741138/post493582676/
https://www.google.com.bh/url?sa=t&url=https://www.liveinternet.ru/users/sn741138/post493582676/
https://www.google.com.bd/url?sa=t&url=https://www.liveinternet.ru/users/sn741138/post493582676/
https://www.google.com.au/url?sa=t&url=https://www.liveinternet.ru/users/sn741138/post493582676/
https://www.google.com.ar/url?sa=t&url=https://www.liveinternet.ru/users/sn741138/post493582676/
https://www.google.com.ag/url?sa=t&url=https://www.liveinternet.ru/users/sn741138/post493582676/
https://www.google.com.af/url?sa=t&url=https://www.liveinternet.ru/users/sn741138/post493582676/
https://www.google.co.za/url?sa=t&url=https://www.liveinternet.ru/users/sn741138/post493582676/
https://www.google.co.ve/url?sa=t&url=https://www.liveinternet.ru/users/sn741138/post493582676/
https://www.google.co.uk/url?sa=t&url=https://www.liveinternet.ru/users/sn741138/post493582676/
https://www.google.co.ug/url?sa=t&url=https://www.liveinternet.ru/users/sn741138/post493582676/
https://www.google.co.tz/url?sa=t&url=https://www.liveinternet.ru/users/sn741138/post493582676/
https://www.google.co.th/url?sa=t&url=https://www.liveinternet.ru/users/sn741138/post493582676/
https://www.google.co.nz/url?sa=t&url=https://www.liveinternet.ru/users/sn741138/post493582676/
https://www.google.co.ma/url?sa=t&url=https://www.liveinternet.ru/users/sn741138/post493582676/
https://www.google.co.ls/url?sa=t&url=https://www.liveinternet.ru/users/sn741138/post493582676/
https://www.google.co.kr/url?sa=t&url=https://www.liveinternet.ru/users/sn741138/post493582676/
https://www.google.co.ke/url?sa=t&url=https://www.liveinternet.ru/users/sn741138/post493582676/
https://www.google.co.jp/url?sa=t&url=https://www.liveinternet.ru/users/sn741138/post493582676/
https://www.google.co.in/url?sa=t&url=https://www.liveinternet.ru/users/sn741138/post493582676/
https://www.google.co.il/url?sa=t&url=https://www.liveinternet.ru/users/sn741138/post493582676/
https://www.google.co.id/url?sa=t&url=https://www.liveinternet.ru/users/sn741138/post493582676/
https://www.google.co.cr/url?sa=t&url=https://www.liveinternet.ru/users/sn741138/post493582676/
https://www.google.co.bw/url?sa=t&url=https://www.liveinternet.ru/users/sn741138/post493582676/
https://www.google.cm/url?sa=t&url=https://www.liveinternet.ru/users/sn741138/post493582676/
https://www.google.cl/url?sa=t&url=https://www.liveinternet.ru/users/sn741138/post493582676/
https://www.google.ci/url?sa=t&url=https://www.liveinternet.ru/users/sn741138/post493582676/
https://www.google.ch/url?sa=t&url=https://www.liveinternet.ru/users/sn741138/post493582676/
https://www.google.cd/url?sa=t&url=https://www.liveinternet.ru/users/sn741138/post493582676/
https://www.google.cat/url?sa=t&url=https://www.liveinternet.ru/users/sn741138/post493582676/
https://www.google.ca/url?sa=t&url=https://www.liveinternet.ru/users/sn741138/post493582676/
https://www.google.by/url?sa=t&url=https://www.liveinternet.ru/users/sn741138/post493582676/
https://www.google.bs/url?sa=t&url=https://www.liveinternet.ru/users/sn741138/post493582676/
https://www.google.bi/url?sa=t&url=https://www.liveinternet.ru/users/sn741138/post493582676/
https://www.google.bg/url?sa=t&url=https://www.liveinternet.ru/users/sn741138/post493582676/
https://www.google.bf/url?sa=t&url=https://www.liveinternet.ru/users/sn741138/post493582676/
https://www.google.be/url?sa=t&url=https://www.liveinternet.ru/users/sn741138/post493582676/
https://www.google.ba/url?sa=t&url=https://www.liveinternet.ru/users/sn741138/post493582676/
https://www.google.az/url?sa=t&url=https://www.liveinternet.ru/users/sn741138/post493582676/
https://www.google.at/url?sa=t&url=https://www.liveinternet.ru/users/sn741138/post493582676/
https://www.google.as/url?sa=t&url=https://www.liveinternet.ru/users/sn741138/post493582676/
https://www.google.am/url?sa=t&url=https://www.liveinternet.ru/users/sn741138/post493582676/
https://www.google.al/url?sa=t&url=https://www.liveinternet.ru/users/sn741138/post493582676/
https://www.google.ae/url?sa=t&url=https://www.liveinternet.ru/users/sn741138/post493582676/
https://www.google.ad/url?sa=t&url=https://www.liveinternet.ru/users/sn741138/post493582676/
https://plus.google.com/url?q=https://www.liveinternet.ru/users/sn741138/post493582676/
https://maps.google.tn/url?sa=t&url=https://www.liveinternet.ru/users/sn741138/post493582676/
https://maps.google.sn/url?sa=t&url=https://www.liveinternet.ru/users/sn741138/post493582676/
https://maps.google.sk/url?sa=t&url=https://www.liveinternet.ru/users/sn741138/post493582676/
https://maps.google.si/url?sa=t&url=https://www.liveinternet.ru/users/sn741138/post493582676/
https://maps.google.sh/url?sa=t&url=https://www.liveinternet.ru/users/sn741138/post493582676/
https://maps.google.se/url?sa=t&url=https://www.liveinternet.ru/users/sn741138/post493582676/
https://maps.google.rw/url?sa=t&url=https://www.liveinternet.ru/users/sn741138/post493582676/
https://maps.google.ru/url?sa=t&url=https://www.liveinternet.ru/users/sn741138/post493582676/
https://maps.google.rs/url?sa=t&url=https://www.liveinternet.ru/users/sn741138/post493582676/
https://maps.google.ro/url?sa=t&url=https://www.liveinternet.ru/users/sn741138/post493582676/
https://maps.google.pt/url?sa=t&url=https://www.liveinternet.ru/users/sn741138/post493582676/
https://maps.google.pl/url?sa=t&url=https://www.liveinternet.ru/users/sn741138/post493582676/
https://maps.google.no/url?sa=t&url=https://www.liveinternet.ru/users/sn741138/post493582676/
https://maps.google.nl/url?sa=t&url=https://www.liveinternet.ru/users/sn741138/post493582676/
https://maps.google.mw/url?sa=t&url=https://www.liveinternet.ru/users/sn741138/post493582676/
https://maps.google.mv/url?sa=t&url=https://www.liveinternet.ru/users/sn741138/post493582676/
https://maps.google.mu/url?sa=t&url=https://www.liveinternet.ru/users/sn741138/post493582676/
https://maps.google.ms/url?sa=t&url=https://www.liveinternet.ru/users/sn741138/post493582676/
https://maps.google.mn/url?sa=t&url=https://www.liveinternet.ru/users/sn741138/post493582676/
https://maps.google.mk/url?sa=t&url=https://www.liveinternet.ru/users/sn741138/post493582676/
https://maps.google.mg/url?sa=t&url=https://www.liveinternet.ru/users/sn741138/post493582676/
https://maps.google.lv/url?sa=t&url=https://www.liveinternet.ru/users/sn741138/post493582676/
https://maps.google.lu/url?sa=t&url=https://www.liveinternet.ru/users/sn741138/post493582676/
https://maps.google.lt/url?sa=t&url=https://www.liveinternet.ru/users/sn741138/post493582676/
https://maps.google.lk/url?sa=t&url=https://www.liveinternet.ru/users/sn741138/post493582676/
https://maps.google.li/url?sa=t&url=https://www.liveinternet.ru/users/sn741138/post493582676/
https://maps.google.la/url?sa=t&url=https://www.liveinternet.ru/users/sn741138/post493582676/
https://maps.google.kz/url?sa=t&url=https://www.liveinternet.ru/users/sn741138/post493582676/
https://maps.google.kg/url?sa=t&url=https://www.liveinternet.ru/users/sn741138/post493582676/
https://maps.google.jo/url?sa=t&url=https://www.liveinternet.ru/users/sn741138/post493582676/
https://maps.google.je/url?sa=t&url=https://www.liveinternet.ru/users/sn741138/post493582676/
https://maps.google.it/url?sa=t&url=https://www.liveinternet.ru/users/sn741138/post493582676/
https://maps.google.is/url?sa=t&url=https://www.liveinternet.ru/users/sn741138/post493582676/
https://maps.google.iq/url?sa=t&url=https://www.liveinternet.ru/users/sn741138/post493582676/
https://maps.google.ie/url?sa=t&url=https://www.liveinternet.ru/users/sn741138/post493582676/
https://maps.google.hu/url?sa=t&url=https://www.liveinternet.ru/users/sn741138/post493582676/
https://maps.google.ht/url?sa=t&url=https://www.liveinternet.ru/users/sn741138/post493582676/
https://maps.google.hr/url?sa=t&url=https://www.liveinternet.ru/users/sn741138/post493582676/
https://maps.google.hn/url?sa=t&url=https://www.liveinternet.ru/users/sn741138/post493582676/
https://maps.google.gr/url?sa=t&url=https://www.liveinternet.ru/users/sn741138/post493582676/
https://maps.google.gm/url?sa=t&url=https://www.liveinternet.ru/users/sn741138/post493582676/
https://maps.google.gl/url?sa=t&url=https://www.liveinternet.ru/users/sn741138/post493582676/
https://maps.google.gg/url?sa=t&url=https://www.liveinternet.ru/users/sn741138/post493582676/
https://maps.google.ge/url?sa=t&url=https://www.liveinternet.ru/users/sn741138/post493582676/
https://maps.google.fr/url?sa=t&url=https://www.liveinternet.ru/users/sn741138/post493582676/
https://maps.google.fm/url?sa=t&url=https://www.liveinternet.ru/users/sn741138/post493582676/
https://maps.google.fi/url?sa=t&url=https://www.liveinternet.ru/users/sn741138/post493582676/
https://maps.google.es/url?sa=t&url=https://www.liveinternet.ru/users/sn741138/post493582676/
https://maps.google.ee/url?sa=t&url=https://www.liveinternet.ru/users/sn741138/post493582676/
https://maps.google.dz/url?sa=t&url=https://www.liveinternet.ru/users/sn741138/post493582676/
https://maps.google.dk/url?sa=t&url=https://www.liveinternet.ru/users/sn741138/post493582676/
https://maps.google.dj/url?sa=t&url=https://www.liveinternet.ru/users/sn741138/post493582676/
https://maps.google.de/url?sa=t&url=https://www.liveinternet.ru/users/sn741138/post493582676/
https://maps.google.cz/url?sa=t&url=https://www.liveinternet.ru/users/sn741138/post493582676/
https://maps.google.com/url?sa=t&url=https://www.liveinternet.ru/users/sn741138/post493582676/
https://maps.google.com.uy/url?sa=t&url=https://www.liveinternet.ru/users/sn741138/post493582676/
https://maps.google.com.ua/url?sa=t&url=https://www.liveinternet.ru/users/sn741138/post493582676/
https://maps.google.com.tw/url?sa=t&url=https://www.liveinternet.ru/users/sn741138/post493582676/
https://maps.google.com.tr/url?sa=t&url=https://www.liveinternet.ru/users/sn741138/post493582676/
https://maps.google.com.sv/url?sa=t&url=https://www.liveinternet.ru/users/sn741138/post493582676/
https://maps.google.com.sg/url?sa=t&url=https://www.liveinternet.ru/users/sn741138/post493582676/
https://maps.google.com.sa/url?sa=t&url=https://www.liveinternet.ru/users/sn741138/post493582676/
https://maps.google.com.qa/url?sa=t&url=https://www.liveinternet.ru/users/sn741138/post493582676/
https://maps.google.com.py/url?sa=t&url=https://www.liveinternet.ru/users/sn741138/post493582676/
https://maps.google.com.pr/url?sa=t&url=https://www.liveinternet.ru/users/sn741138/post493582676/
https://maps.google.com.ph/url?sa=t&url=https://www.liveinternet.ru/users/sn741138/post493582676/
https://maps.google.com.pe/url?sa=t&url=https://www.liveinternet.ru/users/sn741138/post493582676/
https://maps.google.com.pa/url?sa=t&url=https://www.liveinternet.ru/users/sn741138/post493582676/
https://maps.google.com.om/url?sa=t&url=https://www.liveinternet.ru/users/sn741138/post493582676/
https://maps.google.com.ni/url?sa=t&url=https://www.liveinternet.ru/users/sn741138/post493582676/
https://maps.google.com.ng/url?sa=t&url=https://www.liveinternet.ru/users/sn741138/post493582676/
https://maps.google.com.na/url?sa=t&url=https://www.liveinternet.ru/users/sn741138/post493582676/
https://maps.google.com.mz/url?sa=t&url=https://www.liveinternet.ru/users/sn741138/post493582676/
https://maps.google.com.my/url?sa=t&url=https://www.liveinternet.ru/users/sn741138/post493582676/
https://maps.google.com.mx/url?sa=t&url=https://www.liveinternet.ru/users/sn741138/post493582676/
https://maps.google.com.mt/url?sa=t&url=https://www.liveinternet.ru/users/sn741138/post493582676/
https://maps.google.com.ly/url?sa=t&url=https://www.liveinternet.ru/users/sn741138/post493582676/
https://maps.google.com.lb/url?sa=t&url=https://www.liveinternet.ru/users/sn741138/post493582676/
https://maps.google.com.kw/url?sa=t&url=https://www.liveinternet.ru/users/sn741138/post493582676/
https://maps.google.com.kh/url?sa=t&url=https://www.liveinternet.ru/users/sn741138/post493582676/
https://maps.google.com.jm/url?sa=t&url=https://www.liveinternet.ru/users/sn741138/post493582676/
https://maps.google.com.hk/url?sa=t&url=https://www.liveinternet.ru/users/sn741138/post493582676/
https://maps.google.com.gt/url?sa=t&url=https://www.liveinternet.ru/users/sn741138/post493582676/
https://maps.google.com.gi/url?sa=t&url=https://www.liveinternet.ru/users/sn741138/post493582676/
https://maps.google.com.gh/url?sa=t&url=https://www.liveinternet.ru/users/sn741138/post493582676/
https://maps.google.com.fj/url?sa=t&url=https://www.liveinternet.ru/users/sn741138/post493582676/
https://maps.google.com.et/url?sa=t&url=https://www.liveinternet.ru/users/sn741138/post493582676/
https://maps.google.com.eg/url?sa=t&url=https://www.liveinternet.ru/users/sn741138/post493582676/
https://maps.google.com.ec/url?sa=t&url=https://www.liveinternet.ru/users/sn741138/post493582676/
https://maps.google.com.do/url?sa=t&url=https://www.liveinternet.ru/users/sn741138/post493582676/
https://maps.google.com.cu/url?sa=t&url=https://www.liveinternet.ru/users/sn741138/post493582676/
https://maps.google.com.co/url?sa=t&url=https://www.liveinternet.ru/users/sn741138/post493582676/
https://maps.google.com.bz/url?sa=t&url=https://www.liveinternet.ru/users/sn741138/post493582676/
https://maps.google.com.br/url?sa=t&url=https://www.liveinternet.ru/users/sn741138/post493582676/
https://maps.google.com.bo/url?sa=t&url=https://www.liveinternet.ru/users/sn741138/post493582676/
https://maps.google.com.bn/url?sa=t&url=https://www.liveinternet.ru/users/sn741138/post493582676/
https://maps.google.com.bh/url?sa=t&url=https://www.liveinternet.ru/users/sn741138/post493582676/
https://maps.google.com.bd/url?sa=t&url=https://www.liveinternet.ru/users/sn741138/post493582676/
https://maps.google.com.au/url?sa=t&url=https://www.liveinternet.ru/users/sn741138/post493582676/
https://maps.google.com.ar/url?sa=t&url=https://www.liveinternet.ru/users/sn741138/post493582676/
https://maps.google.com.ag/url?sa=t&url=https://www.liveinternet.ru/users/sn741138/post493582676/
https://maps.google.co.za/url?sa=t&url=https://www.liveinternet.ru/users/sn741138/post493582676/
https://maps.google.co.ve/url?sa=t&url=https://www.liveinternet.ru/users/sn741138/post493582676/
https://maps.google.co.uk/url?sa=t&url=https://www.liveinternet.ru/users/sn741138/post493582676/
https://maps.google.co.ug/url?sa=t&url=https://www.liveinternet.ru/users/sn741138/post493582676/
https://maps.google.co.tz/url?sa=t&url=https://www.liveinternet.ru/users/sn741138/post493582676/
https://maps.google.co.th/url?sa=t&url=https://www.liveinternet.ru/users/sn741138/post493582676/
https://maps.google.co.nz/url?sa=t&url=https://www.liveinternet.ru/users/sn741138/post493582676/
https://maps.google.co.ls/url?sa=t&url=https://www.liveinternet.ru/users/sn741138/post493582676/
https://maps.google.co.kr/url?sa=t&url=https://www.liveinternet.ru/users/sn741138/post493582676/
https://maps.google.co.ke/url?sa=t&url=https://www.liveinternet.ru/users/sn741138/post493582676/
https://maps.google.co.jp/url?sa=t&url=https://www.liveinternet.ru/users/sn741138/post493582676/
https://maps.google.co.in/url?sa=t&url=https://www.liveinternet.ru/users/sn741138/post493582676/
https://maps.google.co.il/url?sa=t&url=https://www.liveinternet.ru/users/sn741138/post493582676/
https://maps.google.co.id/url?sa=t&url=https://www.liveinternet.ru/users/sn741138/post493582676/
https://maps.google.co.cr/url?sa=t&url=https://www.liveinternet.ru/users/sn741138/post493582676/
https://maps.google.co.bw/url?sa=t&url=https://www.liveinternet.ru/users/sn741138/post493582676/
https://maps.google.cm/url?sa=t&url=https://www.liveinternet.ru/users/sn741138/post493582676/
https://maps.google.cl/url?sa=t&url=https://www.liveinternet.ru/users/sn741138/post493582676/
https://maps.google.ci/url?sa=t&url=https://www.liveinternet.ru/users/sn741138/post493582676/
https://maps.google.ch/url?sa=t&url=https://www.liveinternet.ru/users/sn741138/post493582676/
https://maps.google.cd/url?sa=t&url=https://www.liveinternet.ru/users/sn741138/post493582676/
https://maps.google.cat/url?sa=t&url=https://www.liveinternet.ru/users/sn741138/post493582676/
https://maps.google.ca/url?sa=t&url=https://www.liveinternet.ru/users/sn741138/post493582676/
https://maps.google.by/url?sa=t&url=https://www.liveinternet.ru/users/sn741138/post493582676/
https://maps.google.bs/url?sa=t&url=https://www.liveinternet.ru/users/sn741138/post493582676/
https://maps.google.bi/url?sa=t&url=https://www.liveinternet.ru/users/sn741138/post493582676/
https://maps.google.bg/url?sa=t&url=https://www.liveinternet.ru/users/sn741138/post493582676/
https://maps.google.bf/url?sa=t&url=https://www.liveinternet.ru/users/sn741138/post493582676/
https://maps.google.be/url?sa=t&url=https://www.liveinternet.ru/users/sn741138/post493582676/
https://maps.google.ba/url?sa=t&url=https://www.liveinternet.ru/users/sn741138/post493582676/
https://maps.google.at/url?sa=t&url=https://www.liveinternet.ru/users/sn741138/post493582676/
https://maps.google.as/url?sa=t&url=https://www.liveinternet.ru/users/sn741138/post493582676/
https://maps.google.ae/url?sa=t&url=https://www.liveinternet.ru/users/sn741138/post493582676/
https://maps.google.ad/url?sa=t&url=https://www.liveinternet.ru/users/sn741138/post493582676/
https://images.google.tn/url?sa=t&url=https://www.liveinternet.ru/users/sn741138/post493582676/
https://images.google.sn/url?sa=t&url=https://www.liveinternet.ru/users/sn741138/post493582676/
https://images.google.sk/url?sa=t&url=https://www.liveinternet.ru/users/sn741138/post493582676/
https://images.google.si/url?sa=t&url=https://www.liveinternet.ru/users/sn741138/post493582676/
https://images.google.sh/url?sa=t&url=https://www.liveinternet.ru/users/sn741138/post493582676/
https://images.google.se/url?sa=t&url=https://www.liveinternet.ru/users/sn741138/post493582676/
https://images.google.rw/url?sa=t&url=https://www.liveinternet.ru/users/sn741138/post493582676/
https://images.google.ru/url?sa=t&url=https://www.liveinternet.ru/users/sn741138/post493582676/
https://images.google.rs/url?sa=t&url=https://www.liveinternet.ru/users/sn741138/post493582676/
https://images.google.ro/url?sa=t&url=https://www.liveinternet.ru/users/sn741138/post493582676/
https://images.google.pt/url?sa=t&url=https://www.liveinternet.ru/users/sn741138/post493582676/
https://images.google.ps/url?sa=t&url=https://www.liveinternet.ru/users/sn741138/post493582676/
https://images.google.pl/url?sa=t&url=https://www.liveinternet.ru/users/sn741138/post493582676/
https://images.google.no/url?sa=t&url=https://www.liveinternet.ru/users/sn741138/post493582676/
https://images.google.nl/url?sa=t&url=https://www.liveinternet.ru/users/sn741138/post493582676/
https://images.google.mw/url?sa=t&url=https://www.liveinternet.ru/users/sn741138/post493582676/
https://images.google.mv/url?sa=t&url=https://www.liveinternet.ru/users/sn741138/post493582676/
https://images.google.mu/url?sa=t&url=https://www.liveinternet.ru/users/sn741138/post493582676/
https://images.google.ms/url?sa=t&url=https://www.liveinternet.ru/users/sn741138/post493582676/
https://images.google.mn/url?sa=t&url=https://www.liveinternet.ru/users/sn741138/post493582676/
https://images.google.mk/url?sa=t&url=https://www.liveinternet.ru/users/sn741138/post493582676/
https://images.google.mg/url?sa=t&url=https://www.liveinternet.ru/users/sn741138/post493582676/
https://images.google.me/url?sa=t&url=https://www.liveinternet.ru/users/sn741138/post493582676/
https://images.google.md/url?sa=t&url=https://www.liveinternet.ru/users/sn741138/post493582676/
https://images.google.lv/url?sa=t&url=https://www.liveinternet.ru/users/sn741138/post493582676/
https://images.google.lu/url?sa=t&url=https://www.liveinternet.ru/users/sn741138/post493582676/
https://images.google.lt/url?sa=t&url=https://www.liveinternet.ru/users/sn741138/post493582676/
https://images.google.lk/url?sa=t&url=https://www.liveinternet.ru/users/sn741138/post493582676/
https://images.google.li/url?sa=t&url=https://www.liveinternet.ru/users/sn741138/post493582676/
https://images.google.la/url?sa=t&url=https://www.liveinternet.ru/users/sn741138/post493582676/
https://images.google.kz/url?sa=t&url=https://www.liveinternet.ru/users/sn741138/post493582676/
https://images.google.kg/url?sa=t&url=https://www.liveinternet.ru/users/sn741138/post493582676/
https://images.google.jo/url?sa=t&url=https://www.liveinternet.ru/users/sn741138/post493582676/
https://images.google.je/url?sa=t&url=https://www.liveinternet.ru/users/sn741138/post493582676/
https://images.google.it/url?sa=t&url=https://www.liveinternet.ru/users/sn741138/post493582676/
https://images.google.is/url?sa=t&url=https://www.liveinternet.ru/users/sn741138/post493582676/
https://images.google.iq/url?sa=t&url=https://www.liveinternet.ru/users/sn741138/post493582676/
https://images.google.ie/url?sa=t&url=https://www.liveinternet.ru/users/sn741138/post493582676/
https://images.google.hu/url?sa=t&url=https://www.liveinternet.ru/users/sn741138/post493582676/
https://images.google.ht/url?sa=t&url=https://www.liveinternet.ru/users/sn741138/post493582676/
https://images.google.hr/url?sa=t&url=https://www.liveinternet.ru/users/sn741138/post493582676/
https://images.google.hn/url?sa=t&url=https://www.liveinternet.ru/users/sn741138/post493582676/
https://images.google.gr/url?sa=t&url=https://www.liveinternet.ru/users/sn741138/post493582676/
https://images.google.gp/url?sa=t&url=https://www.liveinternet.ru/users/sn741138/post493582676/
https://images.google.gm/url?sa=t&url=https://www.liveinternet.ru/users/sn741138/post493582676/
https://images.google.gl/url?sa=t&url=https://www.liveinternet.ru/users/sn741138/post493582676/
https://images.google.gg/url?sa=t&url=https://www.liveinternet.ru/users/sn741138/post493582676/
https://images.google.ge/url?sa=t&url=https://www.liveinternet.ru/users/sn741138/post493582676/
https://images.google.fr/url?sa=t&url=https://www.liveinternet.ru/users/sn741138/post493582676/
https://images.google.fm/url?sa=t&url=https://www.liveinternet.ru/users/sn741138/post493582676/
https://images.google.fi/url?sa=t&url=https://www.liveinternet.ru/users/sn741138/post493582676/
https://images.google.es/url?sa=t&url=https://www.liveinternet.ru/users/sn741138/post493582676/
https://images.google.ee/url?sa=t&url=https://www.liveinternet.ru/users/sn741138/post493582676/
https://images.google.dz/url?sa=t&url=https://www.liveinternet.ru/users/sn741138/post493582676/
https://images.google.dm/url?sa=t&url=https://www.liveinternet.ru/users/sn741138/post493582676/
https://images.google.dk/url?sa=t&url=https://www.liveinternet.ru/users/sn741138/post493582676/
https://images.google.dj/url?sa=t&url=https://www.liveinternet.ru/users/sn741138/post493582676/
https://images.google.de/url?sa=t&url=https://www.liveinternet.ru/users/sn741138/post493582676/
https://images.google.cz/url?sa=t&url=https://www.liveinternet.ru/users/sn741138/post493582676/
https://images.google.com/url?sa=t&url=https://www.liveinternet.ru/users/sn741138/post493582676/
https://images.google.com.vn/url?sa=t&url=https://www.liveinternet.ru/users/sn741138/post493582676/
https://images.google.com.vc/url?sa=t&url=https://www.liveinternet.ru/users/sn741138/post493582676/
https://images.google.com.uy/url?sa=t&url=https://www.liveinternet.ru/users/sn741138/post493582676/
https://images.google.com.ua/url?sa=t&url=https://www.liveinternet.ru/users/sn741138/post493582676/
https://images.google.com.tw/url?sa=t&url=https://www.liveinternet.ru/users/sn741138/post493582676/
https://images.google.com.tr/url?sa=t&url=https://www.liveinternet.ru/users/sn741138/post493582676/
https://images.google.com.sv/url?sa=t&url=https://www.liveinternet.ru/users/sn741138/post493582676/
https://images.google.com.sg/url?sa=t&url=https://www.liveinternet.ru/users/sn741138/post493582676/
https://images.google.com.sa/url?sa=t&url=https://www.liveinternet.ru/users/sn741138/post493582676/
https://images.google.com.qa/url?sa=t&url=https://www.liveinternet.ru/users/sn741138/post493582676/
https://images.google.com.py/url?sa=t&url=https://www.liveinternet.ru/users/sn741138/post493582676/
https://images.google.com.pr/url?sa=t&url=https://www.liveinternet.ru/users/sn741138/post493582676/
https://images.google.com.pk/url?sa=t&url=https://www.liveinternet.ru/users/sn741138/post493582676/
https://images.google.com.ph/url?sa=t&url=https://www.liveinternet.ru/users/sn741138/post493582676/
https://images.google.com.pe/url?sa=t&url=https://www.liveinternet.ru/users/sn741138/post493582676/
https://images.google.com.pa/url?sa=t&url=https://www.liveinternet.ru/users/sn741138/post493582676/
https://images.google.com.om/url?sa=t&url=https://www.liveinternet.ru/users/sn741138/post493582676/
https://images.google.com.np/url?sa=t&url=https://www.liveinternet.ru/users/sn741138/post493582676/
https://images.google.com.ni/url?sa=t&url=https://www.liveinternet.ru/users/sn741138/post493582676/
https://images.google.com.ng/url?sa=t&url=https://www.liveinternet.ru/users/sn741138/post493582676/
https://images.google.com.na/url?sa=t&url=https://www.liveinternet.ru/users/sn741138/post493582676/
https://images.google.com.mz/url?sa=t&url=https://www.liveinternet.ru/users/sn741138/post493582676/
https://images.google.com.my/url?sa=t&url=https://www.liveinternet.ru/users/sn741138/post493582676/
https://images.google.com.mx/url?sa=t&url=https://www.liveinternet.ru/users/sn741138/post493582676/
https://images.google.com.mt/url?sa=t&url=https://www.liveinternet.ru/users/sn741138/post493582676/
https://images.google.com.ly/url?sa=t&url=https://www.liveinternet.ru/users/sn741138/post493582676/
https://images.google.com.lb/url?sa=t&url=https://www.liveinternet.ru/users/sn741138/post493582676/
https://images.google.com.kw/url?sa=t&url=https://www.liveinternet.ru/users/sn741138/post493582676/
https://images.google.com.kh/url?sa=t&url=https://www.liveinternet.ru/users/sn741138/post493582676/
https://images.google.com.jm/url?sa=t&url=https://www.liveinternet.ru/users/sn741138/post493582676/
https://images.google.com.hk/url?sa=t&url=https://www.liveinternet.ru/users/sn741138/post493582676/
https://images.google.com.gt/url?sa=t&url=https://www.liveinternet.ru/users/sn741138/post493582676/
https://images.google.com.gi/url?sa=t&url=https://www.liveinternet.ru/users/sn741138/post493582676/
https://images.google.com.gh/url?sa=t&url=https://www.liveinternet.ru/users/sn741138/post493582676/
https://images.google.com.fj/url?sa=t&url=https://www.liveinternet.ru/users/sn741138/post493582676/
https://images.google.com.et/url?sa=t&url=https://www.liveinternet.ru/users/sn741138/post493582676/
https://images.google.com.eg/url?sa=t&url=https://www.liveinternet.ru/users/sn741138/post493582676/
https://images.google.com.ec/url?sa=t&url=https://www.liveinternet.ru/users/sn741138/post493582676/
https://images.google.com.do/url?sa=t&url=https://www.liveinternet.ru/users/sn741138/post493582676/
https://images.google.com.cy/url?sa=t&url=https://www.liveinternet.ru/users/sn741138/post493582676/
https://images.google.com.cu/url?sa=t&url=https://www.liveinternet.ru/users/sn741138/post493582676/
https://images.google.com.co/url?sa=t&url=https://www.liveinternet.ru/users/sn741138/post493582676/
https://images.google.com.bz/url?sa=t&url=https://www.liveinternet.ru/users/sn741138/post493582676/
https://images.google.com.br/url?sa=t&url=https://www.liveinternet.ru/users/sn741138/post493582676/
https://images.google.com.bo/url?sa=t&url=https://www.liveinternet.ru/users/sn741138/post493582676/
https://images.google.com.bn/url?sa=t&url=https://www.liveinternet.ru/users/sn741138/post493582676/
https://images.google.com.bh/url?sa=t&url=https://www.liveinternet.ru/users/sn741138/post493582676/
https://images.google.com.bd/url?sa=t&url=https://www.liveinternet.ru/users/sn741138/post493582676/
https://images.google.com.au/url?sa=t&url=https://www.liveinternet.ru/users/sn741138/post493582676/
https://images.google.com.ar/url?sa=t&url=https://www.liveinternet.ru/users/sn741138/post493582676/
https://images.google.com.ag/url?sa=t&url=https://www.liveinternet.ru/users/sn741138/post493582676/
https://images.google.com.af/url?sa=t&url=https://www.liveinternet.ru/users/sn741138/post493582676/
https://images.google.co.zm/url?sa=t&url=https://www.liveinternet.ru/users/sn741138/post493582676/
https://images.google.co.za/url?sa=t&url=https://www.liveinternet.ru/users/sn741138/post493582676/
https://images.google.co.za/url?q=https://www.liveinternet.ru/users/sn741138/post493582676/
https://images.google.co.ve/url?sa=t&url=https://www.liveinternet.ru/users/sn741138/post493582676/
https://images.google.co.uz/url?sa=t&url=https://www.liveinternet.ru/users/sn741138/post493582676/
https://images.google.co.uk/url?sa=t&url=https://www.liveinternet.ru/users/sn741138/post493582676/
https://images.google.co.ug/url?sa=t&url=https://www.liveinternet.ru/users/sn741138/post493582676/
https://images.google.co.tz/url?sa=t&url=https://www.liveinternet.ru/users/sn741138/post493582676/
https://images.google.co.th/url?sa=t&url=https://www.liveinternet.ru/users/sn741138/post493582676/
https://images.google.co.th/url?q=https://www.liveinternet.ru/users/sn741138/post493582676/
https://images.google.co.nz/url?sa=t&url=https://www.liveinternet.ru/users/sn741138/post493582676/
https://images.google.co.ma/url?sa=t&url=https://www.liveinternet.ru/users/sn741138/post493582676/
https://images.google.co.ls/url?sa=t&url=https://www.liveinternet.ru/users/sn741138/post493582676/
https://images.google.co.kr/url?sa=t&url=https://www.liveinternet.ru/users/sn741138/post493582676/
https://images.google.co.kr/url?q=https://www.liveinternet.ru/users/sn741138/post493582676/
https://images.google.co.ke/url?sa=t&url=https://www.liveinternet.ru/users/sn741138/post493582676/
https://images.google.co.jp/url?sa=t&url=https://www.liveinternet.ru/users/sn741138/post493582676/
https://images.google.co.in/url?sa=t&url=https://www.liveinternet.ru/users/sn741138/post493582676/
https://images.google.co.il/url?sa=t&url=https://www.liveinternet.ru/users/sn741138/post493582676/
https://images.google.co.id/url?sa=t&url=https://www.liveinternet.ru/users/sn741138/post493582676/
https://images.google.co.id/url?q=https://www.liveinternet.ru/users/sn741138/post493582676/
https://images.google.co.cr/url?sa=t&url=https://www.liveinternet.ru/users/sn741138/post493582676/
https://images.google.co.cr/url?q=https://www.liveinternet.ru/users/sn741138/post493582676/
https://images.google.co.ck/url?sa=t&url=https://www.liveinternet.ru/users/sn741138/post493582676/
https://images.google.co.bw/url?sa=t&url=https://www.liveinternet.ru/users/sn741138/post493582676/
https://images.google.cm/url?sa=t&url=https://www.liveinternet.ru/users/sn741138/post493582676/
https://images.google.cl/url?sa=t&url=https://www.liveinternet.ru/users/sn741138/post493582676/
https://images.google.ci/url?sa=t&url=https://www.liveinternet.ru/users/sn741138/post493582676/
https://images.google.ch/url?sa=t&url=https://www.liveinternet.ru/users/sn741138/post493582676/
https://images.google.cg/url?sa=t&url=https://www.liveinternet.ru/users/sn741138/post493582676/
https://images.google.cd/url?sa=t&url=https://www.liveinternet.ru/users/sn741138/post493582676/
https://images.google.cat/url?sa=t&url=https://www.liveinternet.ru/users/sn741138/post493582676/
https://images.google.ca/url?sa=t&url=https://www.liveinternet.ru/users/sn741138/post493582676/
https://images.google.by/url?sa=t&url=https://www.liveinternet.ru/users/sn741138/post493582676/
https://images.google.bs/url?sa=t&url=https://www.liveinternet.ru/users/sn741138/post493582676/
https://images.google.bi/url?sa=t&url=https://www.liveinternet.ru/users/sn741138/post493582676/
https://images.google.bg/url?sa=t&url=https://www.liveinternet.ru/users/sn741138/post493582676/
https://images.google.bf/url?sa=t&url=https://www.liveinternet.ru/users/sn741138/post493582676/
https://images.google.be/url?sa=t&url=https://www.liveinternet.ru/users/sn741138/post493582676/
https://images.google.ba/url?sa=t&url=https://www.liveinternet.ru/users/sn741138/post493582676/
https://images.google.ba/url?q=https://www.liveinternet.ru/users/sn741138/post493582676/
https://images.google.az/url?sa=t&url=https://www.liveinternet.ru/users/sn741138/post493582676/
https://images.google.at/url?sa=t&url=https://www.liveinternet.ru/users/sn741138/post493582676/
https://images.google.as/url?sa=t&url=https://www.liveinternet.ru/users/sn741138/post493582676/
https://images.google.am/url?sa=t&url=https://www.liveinternet.ru/users/sn741138/post493582676/
https://images.google.al/url?sa=t&url=https://www.liveinternet.ru/users/sn741138/post493582676/
https://images.google.ae/url?sa=t&url=https://www.liveinternet.ru/users/sn741138/post493582676/
https://images.google.ae/url?q=https://www.liveinternet.ru/users/sn741138/post493582676/
https://images.google.ad/url?sa=t&url=https://www.liveinternet.ru/users/sn741138/post493582676/
https://cse.google.vg/url?sa=t&url=https://www.liveinternet.ru/users/sn741138/post493582676/
https://cse.google.to/url?sa=t&url=https://www.liveinternet.ru/users/sn741138/post493582676/
https://cse.google.tn/url?sa=t&url=https://www.liveinternet.ru/users/sn741138/post493582676/
https://cse.google.tm/url?sa=t&url=https://www.liveinternet.ru/users/sn741138/post493582676/
https://cse.google.sn/url?sa=t&url=https://www.liveinternet.ru/users/sn741138/post493582676/
https://cse.google.sm/url?sa=t&url=https://www.liveinternet.ru/users/sn741138/post493582676/
https://cse.google.sk/url?sa=t&url=https://www.liveinternet.ru/users/sn741138/post493582676/
https://cse.google.si/url?sa=t&url=https://www.liveinternet.ru/users/sn741138/post493582676/
https://cse.google.sh/url?sa=t&url=https://www.liveinternet.ru/users/sn741138/post493582676/
https://cse.google.se/url?sa=t&url=https://www.liveinternet.ru/users/sn741138/post493582676/
https://cse.google.sc/url?sa=t&url=https://www.liveinternet.ru/users/sn741138/post493582676/
https://cse.google.rw/url?sa=t&url=https://www.liveinternet.ru/users/sn741138/post493582676/
https://cse.google.rs/url?sa=t&url=https://www.liveinternet.ru/users/sn741138/post493582676/
https://cse.google.ro/url?sa=t&url=https://www.liveinternet.ru/users/sn741138/post493582676/
https://cse.google.pt/url?sa=t&url=https://www.liveinternet.ru/users/sn741138/post493582676/
https://cse.google.ps/url?sa=t&url=https://www.liveinternet.ru/users/sn741138/post493582676/
https://cse.google.no/url?sa=t&url=https://www.liveinternet.ru/users/sn741138/post493582676/
https://cse.google.mw/url?sa=t&url=https://www.liveinternet.ru/users/sn741138/post493582676/
https://cse.google.ms/url?sa=t&url=https://www.liveinternet.ru/users/sn741138/post493582676/
https://cse.google.mn/url?sa=t&url=https://www.liveinternet.ru/users/sn741138/post493582676/
https://cse.google.md/url?sa=t&url=https://www.liveinternet.ru/users/sn741138/post493582676/
https://cse.google.lv/url?sa=t&url=https://www.liveinternet.ru/users/sn741138/post493582676/
https://cse.google.lu/url?sa=t&url=https://www.liveinternet.ru/users/sn741138/post493582676/
https://cse.google.lt/url?sa=t&url=https://www.liveinternet.ru/users/sn741138/post493582676/
https://cse.google.lk/url?sa=t&url=https://www.liveinternet.ru/users/sn741138/post493582676/
https://cse.google.kz/url?sa=t&url=https://www.liveinternet.ru/users/sn741138/post493582676/
https://cse.google.kg/url?sa=t&url=https://www.liveinternet.ru/users/sn741138/post493582676/
https://cse.google.jo/url?sa=t&url=https://www.liveinternet.ru/users/sn741138/post493582676/
https://cse.google.is/url?sa=t&url=https://www.liveinternet.ru/users/sn741138/post493582676/
https://cse.google.ie/url?sa=t&url=https://www.liveinternet.ru/users/sn741138/post493582676/
https://cse.google.hu/url?sa=t&url=https://www.liveinternet.ru/users/sn741138/post493582676/
https://cse.google.ht/url?sa=t&url=https://www.liveinternet.ru/users/sn741138/post493582676/
https://cse.google.hr/url?sa=t&url=https://www.liveinternet.ru/users/sn741138/post493582676/
https://cse.google.gr/url?sa=t&url=https://www.liveinternet.ru/users/sn741138/post493582676/
https://cse.google.gm/url?sa=t&url=https://www.liveinternet.ru/users/sn741138/post493582676/
https://cse.google.gl/url?sa=t&url=https://www.liveinternet.ru/users/sn741138/post493582676/
https://cse.google.gg/url?sa=t&url=https://www.liveinternet.ru/users/sn741138/post493582676/
https://cse.google.ge/url?sa=t&url=https://www.liveinternet.ru/users/sn741138/post493582676/
https://cse.google.fm/url?sa=t&url=https://www.liveinternet.ru/users/sn741138/post493582676/
https://cse.google.fi/url?sa=t&url=https://www.liveinternet.ru/users/sn741138/post493582676/
https://cse.google.es/url?sa=t&url=https://www.liveinternet.ru/users/sn741138/post493582676/
https://cse.google.es/url?sa=i&url=https://www.liveinternet.ru/users/sn741138/post493582676/
https://cse.google.ee/url?sa=t&url=https://www.liveinternet.ru/users/sn741138/post493582676/
https://cse.google.dm/url?sa=t&url=https://www.liveinternet.ru/users/sn741138/post493582676/
https://cse.google.dk/url?sa=t&url=https://www.liveinternet.ru/users/sn741138/post493582676/
https://cse.google.dj/url?sa=t&url=https://www.liveinternet.ru/users/sn741138/post493582676/
https://cse.google.de/url?sa=t&url=https://www.liveinternet.ru/users/sn741138/post493582676/
https://cse.google.com/url?sa=t&url=https://www.liveinternet.ru/users/sn741138/post493582676/
https://cse.google.com.vn/url?sa=t&url=https://www.liveinternet.ru/users/sn741138/post493582676/
https://cse.google.com.uy/url?sa=t&url=https://www.liveinternet.ru/users/sn741138/post493582676/
https://cse.google.com.ua/url?sa=t&url=https://www.liveinternet.ru/users/sn741138/post493582676/
https://cse.google.com.tr/url?sa=t&url=https://www.liveinternet.ru/users/sn741138/post493582676/
https://cse.google.com.sg/url?sa=t&url=https://www.liveinternet.ru/users/sn741138/post493582676/
https://cse.google.com.sa/url?sa=t&url=https://www.liveinternet.ru/users/sn741138/post493582676/
https://cse.google.com.pr/url?sa=t&url=https://www.liveinternet.ru/users/sn741138/post493582676/
https://cse.google.com.pk/url?sa=t&url=https://www.liveinternet.ru/users/sn741138/post493582676/
https://cse.google.com.ph/url?sa=t&url=https://www.liveinternet.ru/users/sn741138/post493582676/
https://cse.google.com.pa/url?sa=t&url=https://www.liveinternet.ru/users/sn741138/post493582676/
https://cse.google.com.om/url?sa=t&url=https://www.liveinternet.ru/users/sn741138/post493582676/
https://cse.google.com.np/url?sa=t&url=https://www.liveinternet.ru/users/sn741138/post493582676/
https://cse.google.com.ng/url?sa=t&url=https://www.liveinternet.ru/users/sn741138/post493582676/
https://cse.google.com.my/url?sa=t&url=https://www.liveinternet.ru/users/sn741138/post493582676/
https://cse.google.com.mt/url?sa=t&url=https://www.liveinternet.ru/users/sn741138/post493582676/
https://cse.google.com.ly/url?sa=t&url=https://www.liveinternet.ru/users/sn741138/post493582676/
https://cse.google.com.lb/url?sa=t&url=https://www.liveinternet.ru/users/sn741138/post493582676/
https://cse.google.com.kw/url?sa=t&url=https://www.liveinternet.ru/users/sn741138/post493582676/
https://cse.google.com.jm/url?sa=t&url=https://www.liveinternet.ru/users/sn741138/post493582676/
https://cse.google.com.hk/url?sa=t&url=https://www.liveinternet.ru/users/sn741138/post493582676/
https://cse.google.com.hk/url?sa=i&url=https://www.liveinternet.ru/users/sn741138/post493582676/
https://cse.google.com.gt/url?sa=t&url=https://www.liveinternet.ru/users/sn741138/post493582676/
https://cse.google.com.gi/url?sa=t&url=https://www.liveinternet.ru/users/sn741138/post493582676/
https://cse.google.com.fj/url?sa=t&url=https://www.liveinternet.ru/users/sn741138/post493582676/
https://cse.google.com.et/url?sa=t&url=https://www.liveinternet.ru/users/sn741138/post493582676/
https://cse.google.com.eg/url?sa=t&url=https://www.liveinternet.ru/users/sn741138/post493582676/
https://cse.google.com.ec/url?sa=t&url=https://www.liveinternet.ru/users/sn741138/post493582676/
https://cse.google.com.do/url?sa=t&url=https://www.liveinternet.ru/users/sn741138/post493582676/
https://cse.google.com.cu/url?sa=t&url=https://www.liveinternet.ru/users/sn741138/post493582676/
https://cse.google.com.co/url?sa=t&url=https://www.liveinternet.ru/users/sn741138/post493582676/
https://cse.google.com.bz/url?sa=t&url=https://www.liveinternet.ru/users/sn741138/post493582676/
https://cse.google.com.bh/url?sa=t&url=https://www.liveinternet.ru/users/sn741138/post493582676/
https://cse.google.com.bd/url?sa=t&url=https://www.liveinternet.ru/users/sn741138/post493582676/
https://cse.google.com.au/url?sa=t&url=https://www.liveinternet.ru/users/sn741138/post493582676/
https://cse.google.com.ar/url?sa=t&url=https://www.liveinternet.ru/users/sn741138/post493582676/
https://cse.google.com.ag/url?sa=t&url=https://www.liveinternet.ru/users/sn741138/post493582676/
https://cse.google.co.zm/url?sa=t&url=https://www.liveinternet.ru/users/sn741138/post493582676/
https://cse.google.co.za/url?sa=t&url=https://www.liveinternet.ru/users/sn741138/post493582676/
https://cse.google.co.ve/url?sa=t&url=https://www.liveinternet.ru/users/sn741138/post493582676/
https://cse.google.co.uz/url?sa=t&url=https://www.liveinternet.ru/users/sn741138/post493582676/
https://cse.google.co.ug/url?sa=t&url=https://www.liveinternet.ru/users/sn741138/post493582676/
https://cse.google.co.th/url?sa=t&url=https://www.liveinternet.ru/users/sn741138/post493582676/
https://cse.google.co.nz/url?sa=t&url=https://www.liveinternet.ru/users/sn741138/post493582676/
https://cse.google.co.kr/url?sa=t&url=https://www.liveinternet.ru/users/sn741138/post493582676/
https://cse.google.co.ke/url?sa=t&url=https://www.liveinternet.ru/users/sn741138/post493582676/
https://cse.google.co.jp/url?sa=t&url=https://www.liveinternet.ru/users/sn741138/post493582676/
https://cse.google.co.il/url?sa=t&url=https://www.liveinternet.ru/users/sn741138/post493582676/
https://cse.google.co.id/url?sa=t&url=https://www.liveinternet.ru/users/sn741138/post493582676/
https://cse.google.co.id/url?sa=i&url=https://www.liveinternet.ru/users/sn741138/post493582676/
https://cse.google.co.cr/url?sa=t&url=https://www.liveinternet.ru/users/sn741138/post493582676/
https://cse.google.co.ck/url?sa=t&url=https://www.liveinternet.ru/users/sn741138/post493582676/
https://cse.google.co.bw/url?sa=t&url=https://www.liveinternet.ru/users/sn741138/post493582676/
https://cse.google.cm/url?sa=t&url=https://www.liveinternet.ru/users/sn741138/post493582676/
https://cse.google.cl/url?sa=t&url=https://www.liveinternet.ru/users/sn741138/post493582676/
https://cse.google.ci/url?sa=t&url=https://www.liveinternet.ru/users/sn741138/post493582676/
https://cse.google.ch/url?sa=t&url=https://www.liveinternet.ru/users/sn741138/post493582676/
https://cse.google.ch/url?sa=i&url=https://www.liveinternet.ru/users/sn741138/post493582676/
https://cse.google.cg/url?sa=t&url=https://www.liveinternet.ru/users/sn741138/post493582676/
https://cse.google.cd/url?sa=t&url=https://www.liveinternet.ru/users/sn741138/post493582676/
https://cse.google.by/url?sa=t&url=https://www.liveinternet.ru/users/sn741138/post493582676/
https://cse.google.bs/url?sa=t&url=https://www.liveinternet.ru/users/sn741138/post493582676/
https://cse.google.bi/url?sa=t&url=https://www.liveinternet.ru/users/sn741138/post493582676/
https://cse.google.bg/url?sa=t&url=https://www.liveinternet.ru/users/sn741138/post493582676/
https://cse.google.be/url?sa=t&url=https://www.liveinternet.ru/users/sn741138/post493582676/
https://cse.google.be/url?sa=i&url=https://www.liveinternet.ru/users/sn741138/post493582676/
https://cse.google.ba/url?sa=t&url=https://www.liveinternet.ru/users/sn741138/post493582676/
https://cse.google.az/url?sa=t&url=https://www.liveinternet.ru/users/sn741138/post493582676/
https://cse.google.at/url?sa=t&url=https://www.liveinternet.ru/users/sn741138/post493582676/
https://cse.google.am/url?sa=t&url=https://www.liveinternet.ru/users/sn741138/post493582676/
https://cse.google.ae/url?sa=t&url=https://www.liveinternet.ru/users/sn741138/post493582676/
https://clients1.google.vg/url?sa=t&url=https://www.liveinternet.ru/users/sn741138/post493582676/
https://clients1.google.to/url?sa=t&url=https://www.liveinternet.ru/users/sn741138/post493582676/
https://clients1.google.tn/url?sa=t&url=https://www.liveinternet.ru/users/sn741138/post493582676/
https://clients1.google.tm/url?sa=t&url=https://www.liveinternet.ru/users/sn741138/post493582676/
https://clients1.google.sn/url?sa=t&url=https://www.liveinternet.ru/users/sn741138/post493582676/
https://clients1.google.sm/url?sa=t&url=https://www.liveinternet.ru/users/sn741138/post493582676/
https://clients1.google.sk/url?sa=t&url=https://www.liveinternet.ru/users/sn741138/post493582676/
https://clients1.google.si/url?sa=t&url=https://www.liveinternet.ru/users/sn741138/post493582676/
https://clients1.google.sh/url?sa=t&url=https://www.liveinternet.ru/users/sn741138/post493582676/
https://clients1.google.se/url?sa=t&url=https://www.liveinternet.ru/users/sn741138/post493582676/
https://clients1.google.sc/url?sa=t&url=https://www.liveinternet.ru/users/sn741138/post493582676/
https://clients1.google.rw/url?sa=t&url=https://www.liveinternet.ru/users/sn741138/post493582676/
https://clients1.google.rs/url?sa=t&url=https://www.liveinternet.ru/users/sn741138/post493582676/
https://clients1.google.ro/url?sa=t&url=https://www.liveinternet.ru/users/sn741138/post493582676/
https://clients1.google.pt/url?sa=t&url=https://www.liveinternet.ru/users/sn741138/post493582676/
https://clients1.google.ps/url?sa=t&url=https://www.liveinternet.ru/users/sn741138/post493582676/
https://clients1.google.no/url?sa=t&url=https://www.liveinternet.ru/users/sn741138/post493582676/
https://clients1.google.mw/url?sa=t&url=https://www.liveinternet.ru/users/sn741138/post493582676/
https://clients1.google.ms/url?sa=t&url=https://www.liveinternet.ru/users/sn741138/post493582676/
https://clients1.google.mn/url?sa=t&url=https://www.liveinternet.ru/users/sn741138/post493582676/
https://clients1.google.md/url?sa=t&url=https://www.liveinternet.ru/users/sn741138/post493582676/
https://clients1.google.lv/url?sa=t&url=https://www.liveinternet.ru/users/sn741138/post493582676/
https://clients1.google.lu/url?sa=t&url=https://www.liveinternet.ru/users/sn741138/post493582676/
https://clients1.google.lt/url?sa=t&url=https://www.liveinternet.ru/users/sn741138/post493582676/
https://clients1.google.lk/url?sa=t&url=https://www.liveinternet.ru/users/sn741138/post493582676/
https://clients1.google.kz/url?sa=t&url=https://www.liveinternet.ru/users/sn741138/post493582676/
https://clients1.google.kg/url?sa=t&url=https://www.liveinternet.ru/users/sn741138/post493582676/
https://clients1.google.jo/url?sa=t&url=https://www.liveinternet.ru/users/sn741138/post493582676/
https://clients1.google.is/url?sa=t&url=https://www.liveinternet.ru/users/sn741138/post493582676/
https://clients1.google.ie/url?sa=t&url=https://www.liveinternet.ru/users/sn741138/post493582676/
https://clients1.google.ie/url?q=https://www.liveinternet.ru/users/sn741138/post493582676/
https://clients1.google.hu/url?sa=t&url=https://www.liveinternet.ru/users/sn741138/post493582676/
https://clients1.google.ht/url?sa=t&url=https://www.liveinternet.ru/users/sn741138/post493582676/
https://clients1.google.hr/url?sa=t&url=https://www.liveinternet.ru/users/sn741138/post493582676/
https://clients1.google.gr/url?sa=t&url=https://www.liveinternet.ru/users/sn741138/post493582676/
https://clients1.google.gm/url?sa=t&url=https://www.liveinternet.ru/users/sn741138/post493582676/
https://clients1.google.gl/url?sa=t&url=https://www.liveinternet.ru/users/sn741138/post493582676/
https://clients1.google.gg/url?sa=t&url=https://www.liveinternet.ru/users/sn741138/post493582676/
https://clients1.google.ge/url?sa=t&url=https://www.liveinternet.ru/users/sn741138/post493582676/
https://clients1.google.fm/url?sa=t&url=https://www.liveinternet.ru/users/sn741138/post493582676/
https://clients1.google.fi/url?sa=t&url=https://www.liveinternet.ru/users/sn741138/post493582676/
https://clients1.google.es/url?sa=t&url=https://www.liveinternet.ru/users/sn741138/post493582676/
https://clients1.google.es/url?q=https://www.liveinternet.ru/users/sn741138/post493582676/
https://clients1.google.ee/url?sa=t&url=https://www.liveinternet.ru/users/sn741138/post493582676/
https://clients1.google.dm/url?sa=t&url=https://www.liveinternet.ru/users/sn741138/post493582676/
https://clients1.google.dk/url?sa=t&url=https://www.liveinternet.ru/users/sn741138/post493582676/
https://clients1.google.dj/url?sa=t&url=https://www.liveinternet.ru/users/sn741138/post493582676/
https://clients1.google.de/url?sa=t&url=https://www.liveinternet.ru/users/sn741138/post493582676/
https://clients1.google.com.vn/url?sa=t&url=https://www.liveinternet.ru/users/sn741138/post493582676/
https://clients1.google.com.vc/url?sa=t&url=https://www.liveinternet.ru/users/sn741138/post493582676/
https://clients1.google.com.uy/url?sa=t&url=https://www.liveinternet.ru/users/sn741138/post493582676/
https://clients1.google.com.ua/url?sa=t&url=https://www.liveinternet.ru/users/sn741138/post493582676/
https://clients1.google.com.tr/url?sa=t&url=https://www.liveinternet.ru/users/sn741138/post493582676/
https://clients1.google.com.tr/url?q=https://www.liveinternet.ru/users/sn741138/post493582676/
https://clients1.google.com.sg/url?sa=t&url=https://www.liveinternet.ru/users/sn741138/post493582676/
https://clients1.google.com.sa/url?sa=t&url=https://www.liveinternet.ru/users/sn741138/post493582676/
https://clients1.google.com.qa/url?sa=t&url=https://www.liveinternet.ru/users/sn741138/post493582676/
https://clients1.google.com.py/url?sa=t&url=https://www.liveinternet.ru/users/sn741138/post493582676/
https://clients1.google.com.pr/url?sa=t&url=https://www.liveinternet.ru/users/sn741138/post493582676/
https://clients1.google.com.pk/url?sa=t&url=https://www.liveinternet.ru/users/sn741138/post493582676/
https://clients1.google.com.ph/url?sa=t&url=https://www.liveinternet.ru/users/sn741138/post493582676/
https://clients1.google.com.pa/url?sa=t&url=https://www.liveinternet.ru/users/sn741138/post493582676/
https://clients1.google.com.np/url?sa=t&url=https://www.liveinternet.ru/users/sn741138/post493582676/
https://clients1.google.com.ng/url?sa=t&url=https://www.liveinternet.ru/users/sn741138/post493582676/
https://clients1.google.com.my/url?sa=t&url=https://www.liveinternet.ru/users/sn741138/post493582676/
https://clients1.google.com.mt/url?sa=t&url=https://www.liveinternet.ru/users/sn741138/post493582676/
https://clients1.google.com.ly/url?sa=t&url=https://www.liveinternet.ru/users/sn741138/post493582676/
https://clients1.google.com.lb/url?sa=t&url=https://www.liveinternet.ru/users/sn741138/post493582676/
https://clients1.google.com.kw/url?sa=t&url=https://www.liveinternet.ru/users/sn741138/post493582676/
https://clients1.google.com.jm/url?sa=t&url=https://www.liveinternet.ru/users/sn741138/post493582676/
https://clients1.google.com.hk/url?sa=t&url=https://www.liveinternet.ru/users/sn741138/post493582676/
https://clients1.google.com.gt/url?sa=t&url=https://www.liveinternet.ru/users/sn741138/post493582676/
https://clients1.google.com.gi/url?sa=t&url=https://www.liveinternet.ru/users/sn741138/post493582676/
https://clients1.google.com.fj/url?sa=t&url=https://www.liveinternet.ru/users/sn741138/post493582676/
https://clients1.google.com.et/url?sa=t&url=https://www.liveinternet.ru/users/sn741138/post493582676/
https://clients1.google.com.eg/url?sa=t&url=https://www.liveinternet.ru/users/sn741138/post493582676/
https://clients1.google.com.ec/url?sa=t&url=https://www.liveinternet.ru/users/sn741138/post493582676/
https://clients1.google.com.do/url?sa=t&url=https://www.liveinternet.ru/users/sn741138/post493582676/
https://clients1.google.com.co/url?sa=t&url=https://www.liveinternet.ru/users/sn741138/post493582676/
https://clients1.google.com.co/url?q=https://www.liveinternet.ru/users/sn741138/post493582676/
https://clients1.google.com.bz/url?sa=t&url=https://www.liveinternet.ru/users/sn741138/post493582676/
https://clients1.google.com.bh/url?sa=t&url=https://www.liveinternet.ru/users/sn741138/post493582676/
https://clients1.google.com.bd/url?sa=t&url=https://www.liveinternet.ru/users/sn741138/post493582676/
https://clients1.google.com.ar/url?sa=t&url=https://www.liveinternet.ru/users/sn741138/post493582676/
https://clients1.google.com.ag/url?sa=t&url=https://www.liveinternet.ru/users/sn741138/post493582676/
https://clients1.google.co.zm/url?sa=t&url=https://www.liveinternet.ru/users/sn741138/post493582676/
https://clients1.google.co.za/url?sa=t&url=https://www.liveinternet.ru/users/sn741138/post493582676/
https://clients1.google.co.ve/url?sa=t&url=https://www.liveinternet.ru/users/sn741138/post493582676/
https://clients1.google.co.uz/url?sa=t&url=https://www.liveinternet.ru/users/sn741138/post493582676/
https://clients1.google.co.ug/url?sa=t&url=https://www.liveinternet.ru/users/sn741138/post493582676/
https://clients1.google.co.th/url?sa=t&url=https://www.liveinternet.ru/users/sn741138/post493582676/
https://clients1.google.co.nz/url?sa=t&url=https://www.liveinternet.ru/users/sn741138/post493582676/
https://clients1.google.co.kr/url?sa=t&url=https://www.liveinternet.ru/users/sn741138/post493582676/
https://clients1.google.co.ke/url?sa=t&url=https://www.liveinternet.ru/users/sn741138/post493582676/
https://clients1.google.co.il/url?sa=t&url=https://www.liveinternet.ru/users/sn741138/post493582676/
https://clients1.google.co.id/url?sa=t&url=https://www.liveinternet.ru/users/sn741138/post493582676/
https://clients1.google.co.cr/url?sa=t&url=https://www.liveinternet.ru/users/sn741138/post493582676/
https://clients1.google.co.ck/url?sa=t&url=https://www.liveinternet.ru/users/sn741138/post493582676/
https://clients1.google.co.bw/url?sa=t&url=https://www.liveinternet.ru/users/sn741138/post493582676/
https://clients1.google.cm/url?sa=t&url=https://www.liveinternet.ru/users/sn741138/post493582676/
https://clients1.google.cl/url?sa=t&url=https://www.liveinternet.ru/users/sn741138/post493582676/
https://clients1.google.cl/url?q=https://www.liveinternet.ru/users/sn741138/post493582676/
https://clients1.google.ci/url?sa=t&url=https://www.liveinternet.ru/users/sn741138/post493582676/
https://clients1.google.ch/url?q=https://www.liveinternet.ru/users/sn741138/post493582676/
https://clients1.google.cg/url?sa=t&url=https://www.liveinternet.ru/users/sn741138/post493582676/
https://clients1.google.cd/url?sa=t&url=https://www.liveinternet.ru/users/sn741138/post493582676/
https://clients1.google.by/url?sa=t&url=https://www.liveinternet.ru/users/sn741138/post493582676/
https://clients1.google.bs/url?sa=t&url=https://www.liveinternet.ru/users/sn741138/post493582676/
https://clients1.google.bi/url?sa=t&url=https://www.liveinternet.ru/users/sn741138/post493582676/
https://clients1.google.bg/url?sa=t&url=https://www.liveinternet.ru/users/sn741138/post493582676/
https://clients1.google.be/url?sa=t&url=https://www.liveinternet.ru/users/sn741138/post493582676/
https://clients1.google.ba/url?sa=t&url=https://www.liveinternet.ru/users/sn741138/post493582676/
https://clients1.google.az/url?sa=t&url=https://www.liveinternet.ru/users/sn741138/post493582676/
https://clients1.google.at/url?sa=t&url=https://www.liveinternet.ru/users/sn741138/post493582676/
https://clients1.google.am/url?sa=t&url=https://www.liveinternet.ru/users/sn741138/post493582676/
https://clients1.google.ae/url?sa=t&url=https://www.liveinternet.ru/users/sn741138/post493582676/
http://toolbarqueries.google.sk/url?sa=t&url=https://www.liveinternet.ru/users/sn741138/post493582676/
http://toolbarqueries.google.si/url?sa=t&url=https://www.liveinternet.ru/users/sn741138/post493582676/
http://toolbarqueries.google.se/url?sa=t&url=https://www.liveinternet.ru/users/sn741138/post493582676/
http://toolbarqueries.google.ru/url?sa=t&url=https://www.liveinternet.ru/users/sn741138/post493582676/
http://toolbarqueries.google.rs/url?sa=t&url=https://www.liveinternet.ru/users/sn741138/post493582676/
http://toolbarqueries.google.ro/url?sa=t&url=https://www.liveinternet.ru/users/sn741138/post493582676/
http://toolbarqueries.google.pl/url?sa=t&url=https://www.liveinternet.ru/users/sn741138/post493582676/
http://toolbarqueries.google.no/url?sa=t&url=https://www.liveinternet.ru/users/sn741138/post493582676/
http://toolbarqueries.google.nl/url?sa=t&url=https://www.liveinternet.ru/users/sn741138/post493582676/
http://toolbarqueries.google.lv/url?sa=t&url=https://www.liveinternet.ru/users/sn741138/post493582676/
http://toolbarqueries.google.lu/url?sa=t&url=https://www.liveinternet.ru/users/sn741138/post493582676/
http://toolbarqueries.google.lt/url?sa=t&url=https://www.liveinternet.ru/users/sn741138/post493582676/
http://toolbarqueries.google.lk/url?sa=t&url=https://www.liveinternet.ru/users/sn741138/post493582676/
http://toolbarqueries.google.it/url?sa=t&url=https://www.liveinternet.ru/users/sn741138/post493582676/
http://toolbarqueries.google.is/url?sa=t&url=https://www.liveinternet.ru/users/sn741138/post493582676/
http://toolbarqueries.google.ie/url?sa=t&url=https://www.liveinternet.ru/users/sn741138/post493582676/
http://toolbarqueries.google.hu/url?sa=t&url=https://www.liveinternet.ru/users/sn741138/post493582676/
http://toolbarqueries.google.hr/url?sa=t&url=https://www.liveinternet.ru/users/sn741138/post493582676/
http://toolbarqueries.google.gr/url?sa=t&url=https://www.liveinternet.ru/users/sn741138/post493582676/
http://toolbarqueries.google.fr/url?sa=t&url=https://www.liveinternet.ru/users/sn741138/post493582676/
http://toolbarqueries.google.fi/url?sa=t&url=https://www.liveinternet.ru/users/sn741138/post493582676/
http://toolbarqueries.google.es/url?sa=t&url=https://www.liveinternet.ru/users/sn741138/post493582676/
http://toolbarqueries.google.ee/url?sa=t&url=https://www.liveinternet.ru/users/sn741138/post493582676/
http://toolbarqueries.google.dk/url?sa=t&url=https://www.liveinternet.ru/users/sn741138/post493582676/
http://toolbarqueries.google.de/url?sa=t&url=https://www.liveinternet.ru/users/sn741138/post493582676/
http://toolbarqueries.google.cz/url?sa=t&url=https://www.liveinternet.ru/users/sn741138/post493582676/
http://toolbarqueries.google.com.vn/url?sa=t&url=https://www.liveinternet.ru/users/sn741138/post493582676/
http://toolbarqueries.google.com.uy/url?sa=t&url=https://www.liveinternet.ru/users/sn741138/post493582676/
http://toolbarqueries.google.com.tw/url?sa=t&url=https://www.liveinternet.ru/users/sn741138/post493582676/
http://toolbarqueries.google.com.tr/url?sa=t&url=https://www.liveinternet.ru/users/sn741138/post493582676/
http://toolbarqueries.google.com.sa/url?sa=t&url=https://www.liveinternet.ru/users/sn741138/post493582676/
http://toolbarqueries.google.com.py/url?sa=t&url=https://www.liveinternet.ru/users/sn741138/post493582676/
http://toolbarqueries.google.com.pr/url?sa=t&url=https://www.liveinternet.ru/users/sn741138/post493582676/
http://toolbarqueries.google.com.pk/url?sa=t&url=https://www.liveinternet.ru/users/sn741138/post493582676/
http://toolbarqueries.google.com.pe/url?sa=t&url=https://www.liveinternet.ru/users/sn741138/post493582676/
http://toolbarqueries.google.com.my/url?sa=t&url=https://www.liveinternet.ru/users/sn741138/post493582676/
http://toolbarqueries.google.com.hk/url?sa=t&url=https://www.liveinternet.ru/users/sn741138/post493582676/
http://toolbarqueries.google.com.gt/url?sa=t&url=https://www.liveinternet.ru/users/sn741138/post493582676/
http://toolbarqueries.google.com.gh/url?sa=t&url=https://www.liveinternet.ru/users/sn741138/post493582676/
http://toolbarqueries.google.com.eg/url?sa=t&url=https://www.liveinternet.ru/users/sn741138/post493582676/
http://toolbarqueries.google.com.ec/url?sa=t&url=https://www.liveinternet.ru/users/sn741138/post493582676/
http://toolbarqueries.google.com.do/url?sa=t&url=https://www.liveinternet.ru/users/sn741138/post493582676/
http://toolbarqueries.google.com.cu/url?sa=t&url=https://www.liveinternet.ru/users/sn741138/post493582676/
http://toolbarqueries.google.com.br/url?sa=t&url=https://www.liveinternet.ru/users/sn741138/post493582676/
http://toolbarqueries.google.com.au/url?sa=t&url=https://www.liveinternet.ru/users/sn741138/post493582676/
http://toolbarqueries.google.com.ar/url?sa=t&url=https://www.liveinternet.ru/users/sn741138/post493582676/
http://toolbarqueries.google.co.za/url?sa=t&url=https://www.liveinternet.ru/users/sn741138/post493582676/
http://toolbarqueries.google.co.ve/url?sa=t&url=https://www.liveinternet.ru/users/sn741138/post493582676/
http://toolbarqueries.google.co.uk/url?sa=t&url=https://www.liveinternet.ru/users/sn741138/post493582676/
http://toolbarqueries.google.co.ug/url?sa=t&url=https://www.liveinternet.ru/users/sn741138/post493582676/
http://toolbarqueries.google.co.th/url?sa=t&url=https://www.liveinternet.ru/users/sn741138/post493582676/
http://toolbarqueries.google.co.nz/url?sa=t&url=https://www.liveinternet.ru/users/sn741138/post493582676/
http://toolbarqueries.google.co.kr/url?sa=t&url=https://www.liveinternet.ru/users/sn741138/post493582676/
http://toolbarqueries.google.co.ke/url?sa=t&url=https://www.liveinternet.ru/users/sn741138/post493582676/
http://toolbarqueries.google.co.jp/url?sa=t&url=https://www.liveinternet.ru/users/sn741138/post493582676/
http://toolbarqueries.google.co.in/url?sa=t&url=https://www.liveinternet.ru/users/sn741138/post493582676/
http://toolbarqueries.google.co.il/url?sa=t&url=https://www.liveinternet.ru/users/sn741138/post493582676/
http://toolbarqueries.google.co.id/url?sa=t&url=https://www.liveinternet.ru/users/sn741138/post493582676/
http://toolbarqueries.google.co.cr/url?sa=t&url=https://www.liveinternet.ru/users/sn741138/post493582676/
http://toolbarqueries.google.co.bw/url?sa=t&url=https://www.liveinternet.ru/users/sn741138/post493582676/
http://toolbarqueries.google.cl/url?sa=t&url=https://www.liveinternet.ru/users/sn741138/post493582676/
http://toolbarqueries.google.ch/url?sa=t&url=https://www.liveinternet.ru/users/sn741138/post493582676/
http://toolbarqueries.google.ca/url?sa=t&url=https://www.liveinternet.ru/users/sn741138/post493582676/
http://toolbarqueries.google.bg/url?sa=t&url=https://www.liveinternet.ru/users/sn741138/post493582676/
http://toolbarqueries.google.at/url?sa=t&url=https://www.liveinternet.ru/users/sn741138/post493582676/
http://toolbarqueries.google.ae/url?sa=t&url=https://www.liveinternet.ru/users/sn741138/post493582676/

http://uvbnb.ru/go?https://https://www.ce-top10.com/
http://uzrf.ru/redirect.php?url=https://https://www.ce-top10.com/
http://v-degunino.ru/url.php?https://https://www.ce-top10.com/
http://v-olymp.ru/bitrix/redirect.php?event1=&event2=&event3=&goto=https://https://www.ce-top10.com/
https://vabisabi.ru/bitrix/redirect.php?goto=https://https://www.ce-top10.com/
http://valekse.ru/redirect?url=https://https://www.ce-top10.com/
http://valekse.ru/redirect?url=https://https://www.ce-top10.com/
https://www.vc-systems.ru/links.php?go=https://https://www.ce-top10.com/
http://vdiagnostike.ru/forum/go.php?https://https://www.ce-top10.com/
http://velikanrostov.ru/bitrix/redirect.php?event1=&event2=&event3=&goto=https://https://www.ce-top10.com/
http://velikanrostov.ru/bitrix/redirect.php?goto=https://https://www.ce-top10.com/
http://velkomfood.ru/bitrix/rk.php?goto=https://https://www.ce-top10.com/
https://velokron.ru/go?https://https://www.ce-top10.com/
https://www.velokron.ru/go?https://https://www.ce-top10.com/
http://www.vent-vektor.ru/links.php?go=https://https://www.ce-top10.com/
http://veracruzclub.ru/links.php?go=https://https://www.ce-top10.com/
http://old.veresk.ru/visit.php?url=https://https://www.ce-top10.com/
http://verona-design.ru/bitrix/rk.php?goto=https://https://www.ce-top10.com/
http://forum.vestaclub.ru/go.php?https://https://www.ce-top10.com/
http://vestifica.ru/bitrix/rk.php?goto=https://https://www.ce-top10.com/
https://vestnikapk.ru/go.php?go=https://https://www.ce-top10.com/
http://www.vinfo.ru/away.php?url=https://https://www.ce-top10.com/
http://www.vinfo.ru/away.php?url=https://https://www.ce-top10.com/
http://vishivalochka.ru/go?https://https://www.ce-top10.com/
http://vl-girl.ru/forum/away.php?s=https://https://www.ce-top10.com/
http://www.vladinfo.ru/away.php?url=https://https://www.ce-top10.com/
https://www.vladivostok-eparhia.ru/index.asp?href=https://https://www.ce-top10.com/
https://vn44.ru/site/away.html?url=https://https://www.ce-top10.com/
https://voltoff.ru/bitrix/rk.php?goto=https://https://www.ce-top10.com/
https://vrachirf.ru/away?key=3e23243e-362c-4d3e-b723-51f13ae0ac3e&distId=1513&to=https://https://www.ce-top10.com/
http://vsrf.ru/bitrix/redirect.php?goto=https://https://www.ce-top10.com/
https://vus-tour.ru/links.php?go=https://https://www.ce-top10.com/
https://mnfz.vw-tts.ru/bitrix/redirect.php?event1=news_out&event2=&goto=https://https://www.ce-top10.com/
https://vzletim.ru/bitrix/rk.php?goto=https://https://www.ce-top10.com/
https://wdesk.ru/go?https://https://www.ce-top10.com/
https://webchr.ru/bitrix/rk.php?goto=https://https://www.ce-top10.com/
https://webmineral.ru/forum/go.php?https://https://www.ce-top10.com/
https://www.webstolica.ru/go.php?link=https://https://www.ce-top10.com/
https://winehall.ru/bitrix/redirect.php?event1=&event2=&event3=&goto=https://https://www.ce-top10.com/
http://wmcasher.ru/out.php?url=https://https://www.ce-top10.com/
http://wordyou.ru/goto.php?away=https://https://www.ce-top10.com/
http://chat.workle.ru/away/?to=https://https://www.ce-top10.com/
http://world-source.ru/go?https://https://www.ce-top10.com/
http://www.wow-game.ru/go?https://https://www.ce-top10.com/
http://wp-templates.ru/bitrix/redirect.php?goto=https://https://www.ce-top10.com/
http://wp-templates.ru/bitrix/rk.php?goto=https://https://www.ce-top10.com/
https://www.xarakiri.ru/bitrix/rk.php?goto=https://https://www.ce-top10.com/
http://www.yahta9m.ru/goto.php?url=https://https://www.ce-top10.com/
http://old.yansk.ru/redirect.html?link=https://https://www.ce-top10.com/
http://yst.ru/bitrix/redirect.php?goto=https://https://www.ce-top10.com/
http://yvolen.ru/url.php?url=https://https://www.ce-top10.com/
https://zebra-tv.ru/bitrix/rk.php?goto=https://https://www.ce-top10.com/
http://www.zlatoblako.ru/Home/SetCulture?culture=en&returnUrl=https://https://www.ce-top10.com/
https://zooclub.ru/redir.php?to=https://https://www.ce-top10.com/
https://ztpro.ru/go?https://https://www.ce-top10.com/
https://admitportal.iau.edu.sa/Web/en/Home/SetLanguage?langtag=ar&returnUrl=https://https://www.ce-top10.com/
https://sellsee.ru/pp.php?i=https://https://www.ce-top10.com/
http://www.semtex.ru/go.php?a=https://https://www.ce-top10.com/
http://sennheiserstore.ru/bitrix/rk.php?goto=https://https://www.ce-top10.com/
https://seoandme.ru/bitrix/redirect.php?goto=https://https://www.ce-top10.com/
http://visits.seogaa.ru/redirect/?g=https://https://www.ce-top10.com/
https://www.serie-a.ru/bitrix/redirect.php?goto=https://https://www.ce-top10.com/
https://www.sgvavia.ru/go?https://https://www.ce-top10.com/
http://shckp.ru/ext_link?url=https://https://www.ce-top10.com/
https://shinglas.ru/bitrix/redirect.php?goto=https://https://www.ce-top10.com/
https://shtilniisad.ru/bitrix/redirect.php?goto=https://https://www.ce-top10.com/
https://www.shtrih-m.ru/bitrix/redirect.php?goto=https://https://www.ce-top10.com/
https://sibran.ru/bitrix/redirect.php?goto=https://https://www.ce-top10.com/
https://www.sibsiu.ru/bitrix/rk.php?goto=https://https://www.ce-top10.com/
http://simvol-veri.ru/xp/?goto=https://https://www.ce-top10.com/
https://www.sinetic.ru/bitrix/redirect.php?goto=https://https://www.ce-top10.com/
http://sintez-oka.ru/bitrix/redirect.php?goto=https://https://www.ce-top10.com/